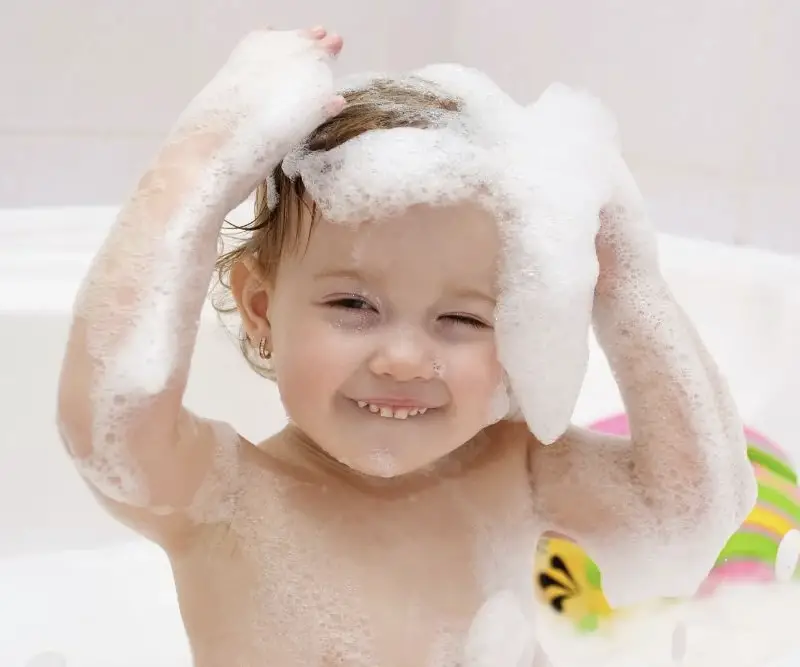 Chirpy Mama;

24 February, 2022

999 views
Squeaky Clean: The Very Best Bubble Bath Time Products For Toddlers
Bath time with a toddler is a whole different ballgame from the days of infancy when they were gently washed down in a confined infant tub. The switch to mom and dad's "grown up" bathtub provides all sorts of opportunity for bath time fun, from new toys to splash around with to the sensory overload of bubbles galore! For parents, it often leads to another question: what are the best products to use now that you no longer need to worry about delicate infant skin? Here's a roundup of the very best toddler bubble bath products that will leave them squeaky clean!

This organic, natural bubble bath from the trusted Honest brand of products is paraben free, sulfate free, and dye free, and is ethically made without the use of animal testing. The dreamy lavender scent will calm even the most active of toddlers, and parents can enjoy the fact that the fragrance is made from all natural essential oils with no synthetic fragrances.
The current favorite in our house, this is our choice for the best toddler bubble bath product! It's free of parabens, sulfates, phthalates, SLS, artificial coloring, artificial fragrance, mineral oil, AND it's vegan and cruelty free. Did I mention the smell? It's INCREDIBLE. If your little one isn't a fan of Strawberry Coconut, it also comes in  several other scents sure to appeal to everyone's olfactory preferences. One capful from this enormous bottle produces a massive amount of bubbles, so you can ensure you're getting your money's worth! Best of all, proceeds from Alaffia go directly towards the empowerment and enrichment of women in West Africa, so you can feel good about your purchase AND your bubble bath.
Babo Botanicals is known for their all natural, organic, cruelty free products, and this 2-in-1 bubble bath and wash doesn't disappoint! Free of gluten, sulfates, parabens, phthalates, formaldehyde, soy, dairy, mineral oil, and synthetic fragrance (phew! Got all that?), this bubble bath and wash provides a luxurious bath experience for anyone! The creamy bubbles are a frothy dream, and parents will love the calming natural oils…perfect for pre-nap baths!
My daughter's hair is thin and curly, which translates to "big giant knotted mess" when bath time rolls around. Enter Cantu Cares Conditioning Detangler! This *miracle* spray is a blend of all natural shea butter, coconut oil, honey, and unicorn fairy dust. OK, that last part is a joke, but this stuff is MAGICAL! A few spritz's of this delicious smelling spray on post-bath wet hair and your comb will be gliding thru the tangled hair with ease.
This gentle, non-greasy detangler leaves fine, knotted hair conditioned and well-nourished with it's blend of naturally derived ingredients. The subtle coconut smell will transport you to a Caribbean island, until the inevitable whining of your little one pulls you right back to the reality of your bathroom! Pro tip: toss one of these in your beach/pool bag for those post swim messy hair-do's.