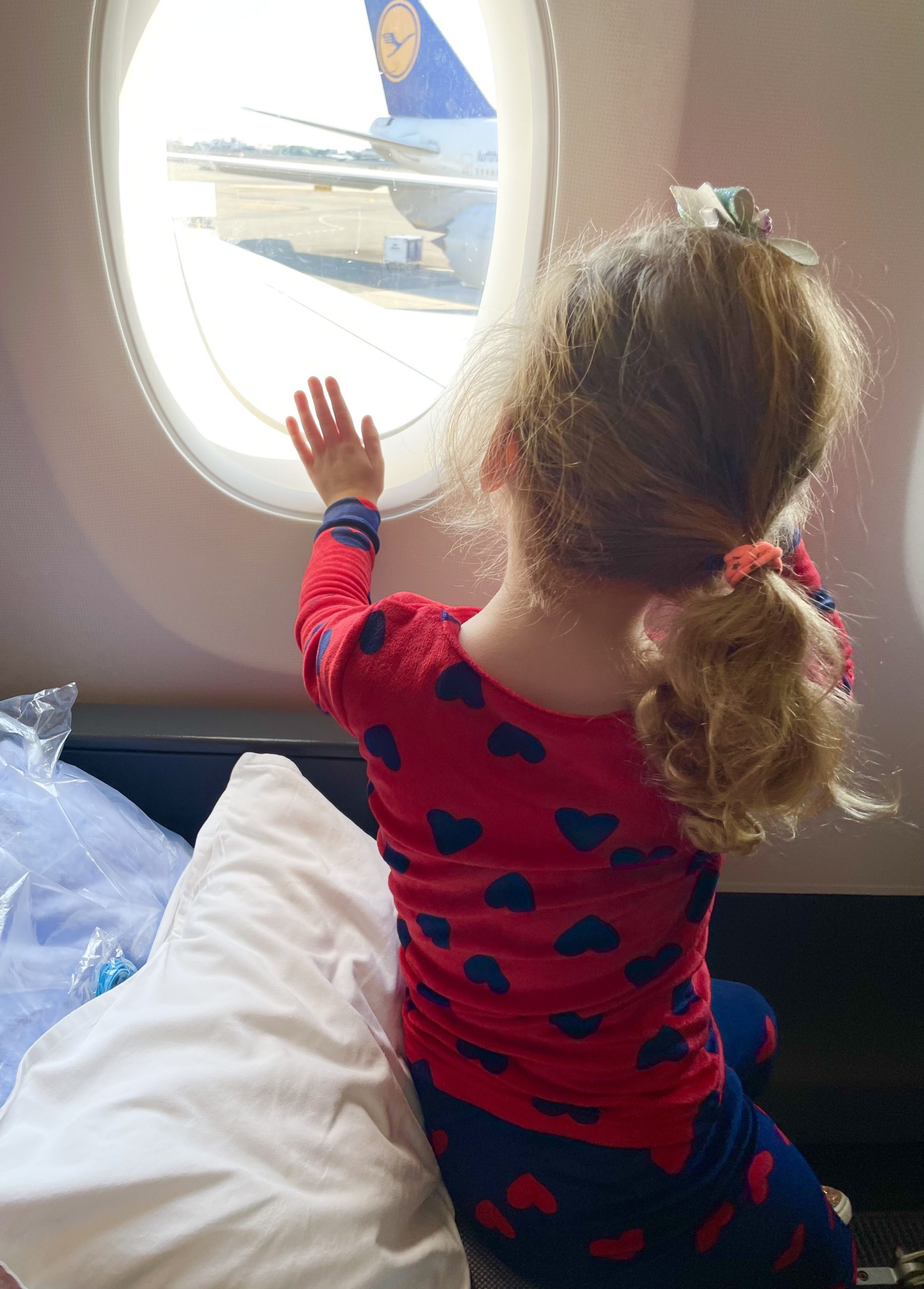 Chirpy Mama;

22 September, 2022

518 views
Bon Voyage! Toddler Travel Tips
Traveling with a toddler can feel daunting at best. Between airport chaos, enormous baggage fees, rental car seats deemed questionable at best, and the endless "how can I bring all this STUFF" questions, sometimes it can seem easier to just stay home. But fear not parents! I have some tried and tested tips for traveling with a toddler that can not only make your trip easier, but more fun for everyone!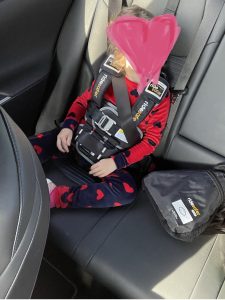 Traveling with a baby necessitates having to travel with a full-on car seat, but what to do when your little one gets a little older and you don't want to lug a giant car seat on your travels? Enter this magical, wonderful solution called the Ride Safer Vest! Offered in several size options, this miracle product folds up super small in it's own container, takes about 3 minutes to install, and best of all, can be left in the seat for easy in-and-outs of the car while you're traveling. I literally installed it for the very first time into our rental car after getting about 3 hours of sleep courtesy of a transatlantic redeye flight, and it could not have been easier (see pic above)! Our daughter was perfectly comfortable and was even able to take naps during some longer car rides/late night trips back home. Each size vest lasts for about 20 pounds of your child's weight gain, so while it may be pricy, you'll definitely get your money's worth over the years! Hands down, this is my #1 recommendation for traveling with a little one!
Let's face it: snacks are the answer to 99% of life's toddler questions!  Traveling is no exception to that, especially when faced with insanely high airport food prices and questionable in-flight meals. This Bentgo bento box is not only a lifesaver, but it makes snack time on the plane fun for kids when they get to choose from 5 different shaped snack sections. Fill it up with your little one's favorite treats and shove it in your carryon for meltdowns; it's guaranteed not to leak or spill, and small enough to easily fit on the seat-back fold down tray. Bonus: when you're back from your travels, this is a fantastic daily lunch box for school!
If your little Picasso can't imagine not being able to draw for a few hours, this is the perfect solution! With vivid colors, a stay-put pen that securely attaches to the screen, and endless possibilities for creativity to flow, this slim, weightless product is a no-brainer to throw in your carryon when you want your kid to take a break from their iPad.
SnugPlay+ Kids Headphones with Volume Control
My daughter spent endless hours on the airplane watching and re-watching her favorite shows and Disney movies, but let's face it: nobody other than her on that flight wanted to hear Frozen on a loop! These headphones, available in a gazillion colors, are super comfortable, adjustable for a little kid's head, and have volume controls to ensure "Let It Go" isn't blasting into her tiny little eardrums. Best of all, the earphones fold into themselves, making tossing them into the carryon bag a breeze!
OK, ok…I know what you're thinking: "Legos?! ON A PLANE?!" Hear me out! These genius little "storybooks" were a last minute find prior to our return flight home that made me regret not having it sooner! Each adorable little "book" closes shut with all the pieces neatly contained inside, which means easy cleanup and quick temporary storage fixes should you hit turbulence, need to close your tray table for meals, etc.  My daughter loved this Frozen one, but they come in tons of different character options to satisfy your little one's favorite theme!
Melissa and Doug Reusable Puffy Sticker Set
Reusable stickers are one of those activities that are often overlooked, but then you use them and think to yourself "why didn't I think of this sooner?" These cute puffy adhesives provides for lots of creative scenes, and are offered in a wide array of themes to keep your little one entertained. Mix and match for some silly fun!
Crayola Wonder Mess Free Coloring
If there's one thing kids love, it's finding a way to make a mess. Foil even their best efforts with these magic color wonder mess free coloring books! The special "magic" markers only show up on the special paper, so no need to worry about little Mary or Bobby practicing how to write their name on the side of the plane wall! Leave it to Crayola to offer a dizzying array of coloring book themes and characters, and you'll be able to rest easy when your little ones demands to color mid flight!
One final note: what you *won't* see in this list are the endless options for various blow up pillows/travel-on suitcases, etc. While some parents swear by them, it's an unnecessary headache waiting to happen in my opinion. Most airlines explicitly prohibit them, which means you have to "break the rules" and be sneaky when inflating them in-flight, only to hope the flight attendant doesn't catch you. More importantly, kids don't really *need* them; toddlers have a way of making ANYTHING into a comfy place to rest, so mom or dad's carryon, a small pillow, and a blanket=bedtime on a plane. The proof? Please see my most recent transatlantic flight with my (very tall!)4 year old:
Bon voyage!