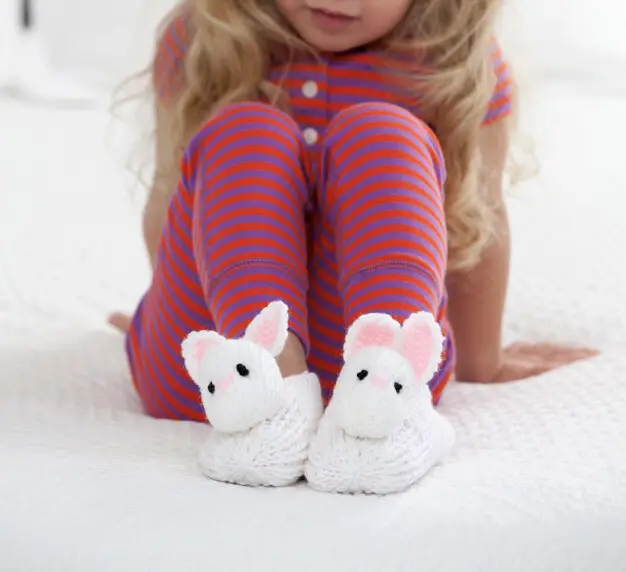 Chirpy Mama;

18 February, 2022

181 views
Slippers and Chill-The Very Best Toddler Slippers
One of the most exciting  milestones of parenting is watching your little one learn how to walk. The excitement! The chubby legs! The wobbly gate and big toothy smile! As parents, the excitement begins to fade once the reality of your newfound little mover and shaker kicks in. Your gorgeous pre-baby decor falls to the wayside (goodbye beautiful coffee table, I'll see you in 4-ish years!), and all of a sudden those beautiful carpet-less floors become a veritable Olympic ice skating rink for your little one's feet. Before you make a panicked call inquiring about the cost of wall-to-wall carpeting, check out these tried and true (toddler tested and approved!) slippers that make both my daughter *and* my wallet happy!
Kids love these super soft slippers in lots of cute animal options for your little one to choose from, and moms and dads will love the durable, anti-slip rubber sole.
Fun little animal ears will have your little one playing with their feet, and the soft machine washable durability and affordability will have parents cheering.
These slippers will make your little one's feet feel as though they're stepping on a cloud. Super soft and plush, perfect for keeping cozy on a chilly day.
The current favorite in our house, these slippers are for the budding little fashionista who loves metallic mermaid scale print over a bright pink fuzzy base. These have held up through several machine washings, one unfortunate trek through some snow, and several spot cleanings from the inevitable mealtime food spillage.
Options options options! With so many styles and colors to choose from, even the most discerning of toddler tastes will find a slipper to love from this selection. The wide foot and easy on and off makes it a great buy for independent toddlers who want to get dressed "all by myself"!