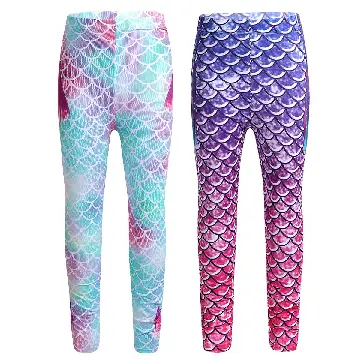 Chirpy Mama;

6 May, 2021

801 views
Best Leggings for Tall Skinny Little Girl
Shopping for the best leggings for tall skinny little girl is such a hustle especially for the perfect fit. To make your shopping experience less stressful we have scoured the internet for leggings that will fit perfectly, super soft, stretchy and not see through either.
When shopping around look around for slim fit sizing and those with adjustable waist bands. In addition, you should have the correct waist, hip and inseam sizing for your little one.
Old Navy is one brand that is known to make their clothes 2" longer in comparison to other department brands. Others include JC penny and Gap, these are good places to start. In addition, we have reviewed for you some great ones from Amazon from brands like Levi and Children's Place that are perfect too.
See also April Showers: The Very Best Rainy Day Toddler Activities
Check Out Our Top 3 Picks
Review of the Best Leggings for Tall Skinny Little Girl
For skinny and tall girls these LUOUSE Girls Stretchy leggings will be a perfect fit. As for the sizing, they are perfect for ½ sizes and between sizes. They fit perfectly around the elastic waist and slimmer hips fit. In addition, they are super cute and soft too.Great for everyday wear at home or under skirts for school.
Length wise they are super long about 4-5 inches to normal sizing which is a plus for skinny tall girls. And not to worry about being loose as they are super stretchy and a small shrink after washing will make them snug fitting.
They are available in 3 packs that are cute, adorable and colourful patterns for sizes 4-5t,6-7,8-9,10-11, 12-13 at such a budget price. And come with a 30 days money back guarantee for 100% satisfaction. We highly recommend these for skinny tall girls, with over 9000 customer reviews you cannot go wrong with these.
City Treads leggings is another perfect fitting legging for a skinny girl that will fit her beautifully from top to bottom. And they come in a wide variety of colors perfect for matching with school uniforms.
They are also made in the USA, the quality and workmanship is great. They wash well and do not shrink in the dryer either. The material is also super soft and stretchy so comfortable even for choosy girls.
Highly consider these if you are looking for the perfect leggings for your slender girl to wear with her uniform. They are stretchy, not see through and do not shrink after washing. Best of all, it is hard to find colors like khaki and shades or all colors you can think of really.
---
See Also Best Sleep Sack After Merlin
---
Getting jeggings that are slim fit with drawstring closure are also great for skinny tall girls. And these super soft jeggings by Lee will be the perfect pair for a long legged slender girl to wear with a nice top.
These look like pants and yet are super comfortable like leggings. They are skinny so they fit well around the waist and hips. Importantly they are warm and cozy. Which makes them perfect for cooler and colder weather.
Highly consider these if you are looking to add something more pant like to the jeggings you get. They have 2 back pockets, slim fit for a crisp look and drawstring closure for perfect fitting around the waist.
Denim Jeggings also make a wardrobe staple for tall skinny little girls. These VIGOSS Denim jeggings are great for lean long legged girls.They have a button closure and two back pockets. And have some stretch to them too.
Consider these as an alternative to basic french toast jeggings. They are easy to mix and match with basic tops available in your girls wardrobe and also great for everyday wear.
You can choose from the 8 available colors and washes for your choosing. They are machine washable and do not shrink after washes. These are a perfect pair of pants well made and available in several sizes.
---
See Also Best Pajamas for Hospital after c-section
---
Unlike all the leggings and jeggings on this list, we have decided to include all classic skinny jeans. Because your tall skinny little girl should not miss a pair of jeans in her closet simply because department stores don't have a perfect size for her.
Thankfully The Childrens Place has these basic super skinny jeans that have super skinny leg opening and fitted through hip and thigh. Which makes them a perfect fit for slender girls. 
Best of all they have adjustable inner waist bands to give a comfortable fitting depending on preference. We highly recommend these as the go to pair for all her denim looks.
---
See also Best athletic pants for tall skinny boy
---
Conclusion
The best leggings for tall skinny little girl should not take you hours to find. Brands like Old Navy , JC penny are a good place to start looking. Alternatively, the good old Amazon also stocks great ones which are a perfect fit.
We highly recommend these LUOUSE girls stretchy patterned leggings as they are longer fit than department store brands. They are also super soft and stretchy and available in cute nice colors. 
Additionally, you can choose to also add a good pair of jeggings for your slender skinny girl for a more formal fitting pant. Or consider slim fit skinny jeans by The Children's Place which have adjustable inner waist bands and are form fitting in the hips and thighs.