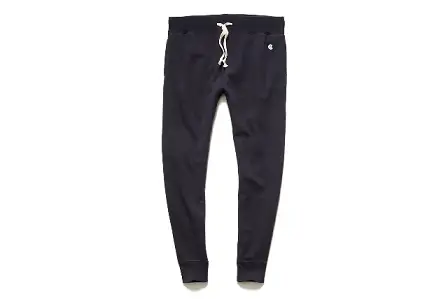 Chirpy Mama;

30 November, 2021

1148 views
Athletic Pants for Tall Skinny Boy [ Review 2021]
Struggling to find athletic pants for tall skinny boy that are long enough, slim fit and won't fall down? We have done the heavy lifting for you to make your shopping seamless. 
And because we know boys who play soccer can be super particular about the clothing brands they wear. We made sure to include some popular brands and off brands that will be the perfect fit..
When shopping, look out for athletic pants with a drawstring, have your sons inseam and waist length inches and consider pants stated to be a training cut as they are usually slimmer.
For brands such as Nike and Adidas you can shop in mens department for smaller sizes. Or in the women's section as they are gender neutral but because boys are tag sensitive you can snip it off because you wouldn't want them getting teased in the changing room.
Check Out Our Top 3 Picks
1.Adidas Boys Active Sports Athletic Tricot Jogger Pant
2.Under Armour Brawler Tapered Training Pants
3.Adidas Boys' Tiro 19  Training Pants
Review of the Best Athletic Pants for Tall Skinny Boy
These Adidas tricot jogger pants are great for a tall bean pole boy going for the sporty athletic look. With the applied stripes on the sides and tapered bottom for the trendy slim fit.
Best of all they will fit perfectly for a tall and slender boy as adidas pants run longer compared to brands such as under armor. It also has an elastic waistband and isn't too tight for comfortable wear all day long.
Made of 100% polyester the fabric is durable and not too heavy.It also drapes well and  doesn't look bulky.It is available in the iconic black color and fits  true to size.We highly recommend these tricot jogger pants as they are super affordable, stylish and can be bought with a matching tricot jacket to a make a nice gift.
If you are looking for a little warm athletic pants with great design, highly consider these Under Armour Brawler Tapered Training Pants. They have a smooth exterior with a brushed interior  making them soft and warm especially for colder weather.
With a slimmer and athletic tapered leg cut these will be a perfect fit for a slim boy. They also have an encased elastic waistband with an internal draw cord to adjust to a snug fit.Made of 100% polyester they are lightweight ,wick away sweat fast and dry quickly.
The design is awesome and they can quickly become your son's favorite pants. They have open hand pockets and are available in 4 colors for your choosing. They have a sizing chart and the fit is true to size.
---
See also Best Sleep Sack for Tummy Sleepers
---
For those not necessarily looking for a tight and tapered look but still want a sporty look the Adidas Tiro 19 pants will be perfect. They fit well for the tall slim boy as adidas pants always run slim and long makes them a great fit.
They have a unique twist to their design with an athletic vent across the thighs and a metallic stripe on the side.Best of all they are available in 14 colors which means you can buy in different colors to make a stylish middle school wardrobe for your son.
These Adidas pants will easily become a staple in your boy's wardrobe. And they are very affordable so will be saving your coins and saving yourself the trouble of looking for fitting pants for your athletic son.
For those looking for off brand pants which are still gold perfect fit  for tall and slim kids then the BINPAW boys sweatpants made of 95% cotton and 5% polyester.They are great for everyday wear as they have regular thickness for all seasons.
They have a stylish design with slanting pockets and stitching line details, a ribbed elastic waist with a drawstring closure. A staple addition to a juniors wardrobe who is quickly growing and making it troubling to find slim fitting pants.  These are of good quality , durable and wash well too.
When shopping you will actually be spoiled for choice as there are 24 different colors and patterns to select from. Which means you can build their wardrobe pretty much from 4 of these.And for the quality you get these are hard to not buy really.
---
See Also Best Leggings for Tall Skinny Little Girl
---
Do not be surprised by the over appearance of the Adidas brand on this list. They simply make perfect fitting pants for the athletic boys and these Adidas Tricot pants are no different. 
If you have been having a hard time finding pants that are long and fit the waist. You cannot go wrong with these for your son.The pants are made of 100% polyester with a tricot knit with a drawstring closure for a proper comfortable fit.
They are really long and definitely made for taller boys.Best of all you definitely cannot beat the price. You can get two in the classic black and navy blue colors and add more with time.
See also April Showers: The Very Best Rainy Day Toddler Activities
Conclusion
You can easily give up when shopping for athletic pants for tall skinny boy. Because getting pants that fit well around the waist and are long enough isn't so easy. When shopping for such pants look out for athletic cut designs with drawstring closures and tapered bottom.
Known brands such as Adidas and Nike make pants that are longer and slim perfect for tall and skinny boys. And best of all the pants are fairly priced and available in different designs and colors. If you get just 4 pairs you can build a middle school wardrobe easily.
There are also off brands such as Under Armour and BINPAW pants which are also great for tall and skinny boys. You do not have to shop in the mens section or risk having to tailor them.