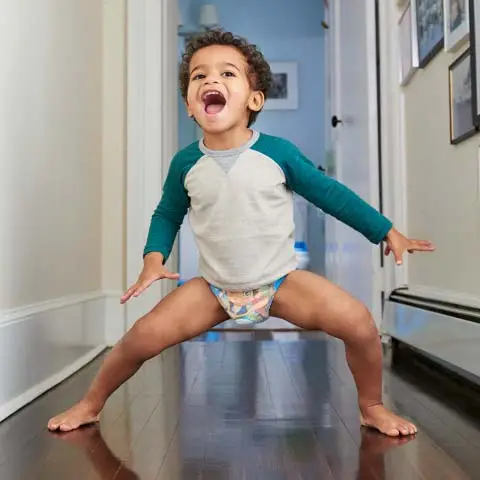 Chirpy Mama;

11 July, 2020

13 views
Pull Ups Bigger than 5t: Best for Older Kids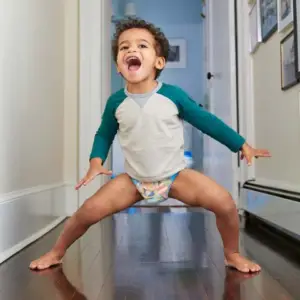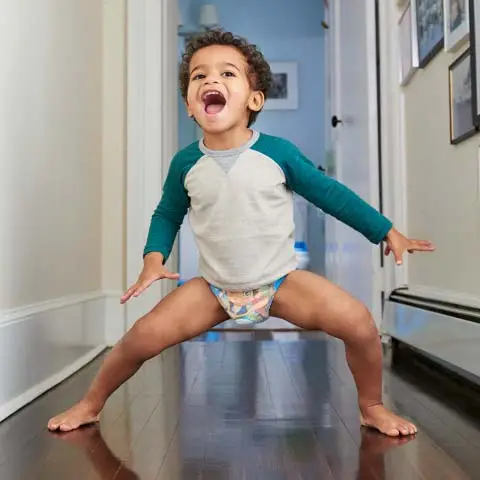 Has your toddler outgrown regular pull ups and is not yet fully potty trained? Well, you do not have to worry because there are pull ups bigger than 5t.
The pull ups that are bigger than 5t are called bedwetting underwear and are available for kids who wear a size 5 and above. They are absorbent for overnight sleep, while guaranteeing a dry comfortable night sleep with zero leaks for kids between ages 3-12 years.
One of the most popular and trusted brands available in the market is Goodnites Bedwetting Underwear. They are available in the following sizes.
Size XS which fits children who weigh 28-45lbs ( 13-21kg).

Size Small/ Medium for children weighing 38-65lbs (17-29kg)

Size Large/ X Large that fits children 60-125+ lbs (27-57kg)
They are also available in different designs and colors for boys and girls. This is to accommodate the differences in anatomy for maximum absorption. However, you can use either for your child because most moms have not noted much difference between boy and girl pull ups in terms of leaks.
Goodnites Bedwetting Underwear for Girls 
Goodnites Bedwetting Underwear for Boys.
What is the Biggest Size of Pull Ups?
The biggest size of pull ups available is X large and it can fit a child weighing 60-125+ lbs or 27-57kg. There is no shame if your baby is not yet fully potty trained or gets accidents once in a while. It is not a big deal, it takes time and patience for a kid to master their bladder
These will help you manage overnight bed wetting and allow your child to enjoy a dry night  sleep plus save you on laundry costs.
---
See also best overnight pull ups for heavy wetters
---
Features of Goodnites Bedwetting Underwear
Super absorbent five layer protection
.
Goodnites are more absorbent compared to any other brand available in the market. This makes it perfect for absorbing more liquid as compared to any other pull up.
Double leg barrier. 
The double leg barrier is meant to prevent any leaks. This way they do not end up getting super embarrassed when they find out they leaked overnight through their diaper onto their bedding.
Super stretchy sides
If your baby is a little chubbier or skinny on the thighs you do not have to worry about fitting. They are super stretchy for a snug fitting to accommodate all body shapes and sizes.
Targeted pad location
. 
The best part is goodnites have a boy and girl versions to accommodate the differences in anatomy. The boy goodnites have extra absorbency located further on the front as compared to the girl's version.
---
See also difference between boy and girl pull ups
---
Odor absorbing.
The smell of a toddlers urine is stronger compared to that of a newborn. And it is good to know that Goodnites have an odor absorbing technology to lock in bad ammonia smell.
Fun designs.
They are available in fun and cute designs with modern disney characters to spark conversation with your kid.
Comfortable
. 
They are nice and soft and feel like underwear.
Who can use pull ups bigger than 5t
Heavy wetters to avoid your baby sleeping in a pool of water in the case they end up bed wetting. Children living with disabilities such as those living with autism and are not yet fully trained.
---
See also best overnight diaper for tummy sleepers
---
Conclusion
You do not have to worry if your baby has outgrown size 5t pull ups and still not fully potty trained. Get these Goodnites for them, they are available in three sizes: XS, Medium and Extra large for children weighing 28lbs-125+lbs
Consider the following guidelines as you choose
Size XS which fits children who weigh 28-45lbs ( 13-21kg).

Size Small/ Medium for children weighing 38-65lbs (17-29kg)

Size Large/ X Large that fits children 60-125+ lbs (27-57kg)