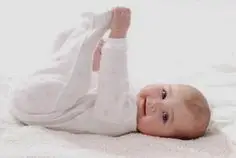 Chirpy Mama;

12 July, 2021

299 views
Footed Vs Non Footed Pajamas
Footed vs non footed pajamas? Which one is better? Does it really matter? Well if you are looking to get new pajamas for your little one and are in limbo which to choose.For most these are driven by the baby's age, the time of year or your area climate  and their personal preference
You can use footed pajamas for your little one until they start making attempts to walk. In that case, non footed pajamas will help them go barefoot to get traction and better grip on the floor. Which can be around 9 months onwards.
On the other hand, footed pajamas are nice for winter months. And for moms who just prefer footed pajamas for their little ones they can be hard to find in bigger sizes. You can check the Leveret brand which has footed pajamas upto size 5T in beautiful patterns.
Footed Vs Non Footed Pajamas:Which is better?
Non footed pajamas are easier to dress and change a diaper compared to a footed pajama. In addition, you also get more bang for your buck for non footed pajamas as babies outgrow footed pajamas way faster.
What's more, once they start walking, moms opt for footless pajamas to give their little ones better grip on the floor. And instead use a sleep sack to keep them safe and warm as they last longer too.
For colder climates or during winter. You can choose to use fleece or quilted footed pajamas to keep your little one warm. Rather than going for non footed pajamas and socks on which can come off we all know babies love taking their socks off.
See Also Best sleep sack for tummy sleepers
Some of Our Favourite Footed and Non Footed Pajamas
They are made from 100% cotton, super stretchy and available in super cute patterns. Are easy to use with the zipper and have anti skid footie to make walking easier for your little one. Best of all they are available from size 6-12 months upto 5 year old.
These pajamas are made from super soft material and that is lightweight, great for babies who get swaddled. The zipper will also save you lots of time during diaper changes.
These are buttery soft and stretchy all the things we like. More importantly are snug fitting with enough room at the bottom giving some room for growth.Best of all the price is super friendly for the quality. And are available in doupe colors.
These are lightweight and perfect for summer. They wash up well and are of good quality at a price that is honestly a steal. They are available from size 6-12 months upto  years and are true to size.
See also When do newborns start wearing bibs?
FAQs Footed Vs Non Footed Pajamas
When can babies sleep in footless pajamas?
Some moms start their babies in footless pajamas as soon as they are out of the swaddles or when they can turn in bed. Most important thing to ensure is that they are snug fitting and of a soft material for maximum comfort.
Are footie pajamas warm enough?
Whether footie pajamas are warm enough will depend on the material of the pajamas and the room temperature. A fleece footie pajamas is warmer compared to a cotton one.You will need to determine the room temperature to determine whether they are warm in one.
See also Slippers and Chill-The Very Best Toddler Slippers
See Also best socks for chubby babies
Do babies need footed pajamas?
Footed pajamas are great but babies do not necessarily need them. Because generally babies are dressed in gowns or onesies and a swaddle for the first 3-4 months. They are easier to use for the many night diaper changes to be done as compared to using a footed pajamas.