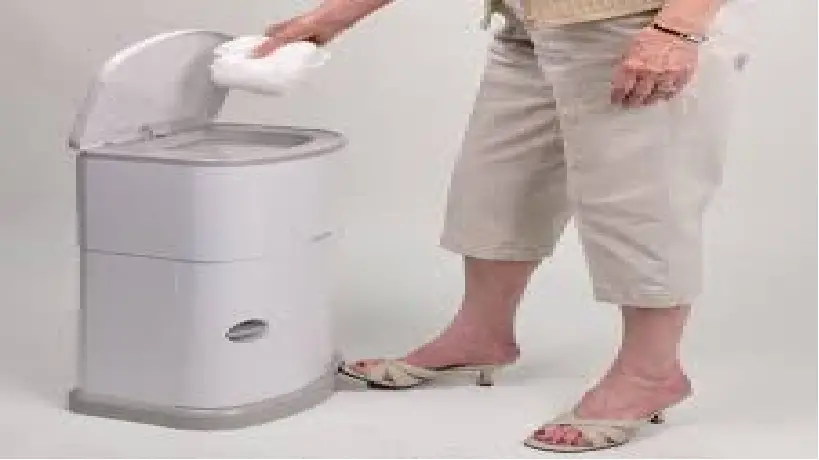 Chirpy Mama;

4 July, 2020

9 views
Can You Use a Diaper Genie for Depends?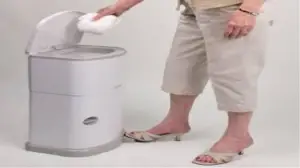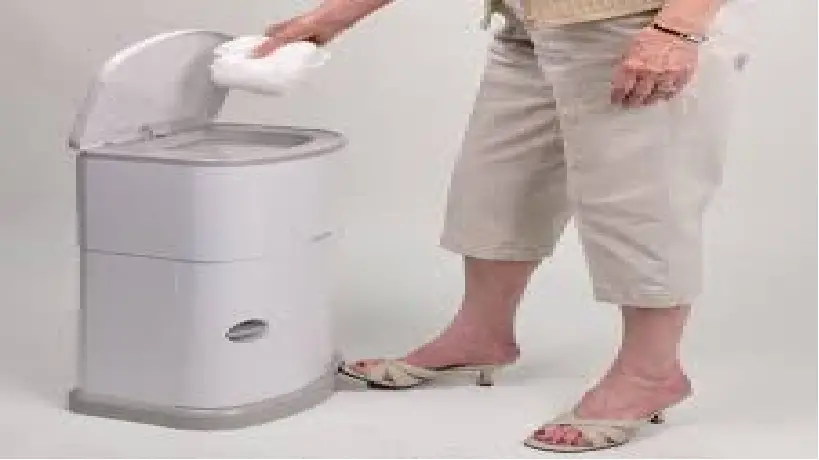 If you are wondering whether you can use a diaper genie which is designed to dispose baby diapers for disposing off  depends then this article is for you.
So can you use a diaper genie for depends? Simple answer is Yes,  you can use a diaper genie for depends but the effectiveness in controlling soiled adult diaper odors will be less compared to dirty baby diapers.
If you are using Depends you know how important it is for everything to be discreet beginning with the packaging where you buy it to how you dispose of it. Which will force you to refill it more often even when the bag is not full and the cost of refill bags will quickly add up.
What is the capacity of a diaper genie?
What's more, the standard size of diaper genies is made to fit baby diapers and because adult diapers are bigger they will fill up quickly. 
In addition, normal size diaper pails accommodate about 5 adult diapers without changing the bag so it is advisable to get a bigger size to accommodate about 10-15 large size diapers.
The best option is to look for a diaper disposable system with a better odor locking system, economical refill bag, probably regular trash bags and that is easy to operate.
---
See also Best bags for ubbi diaper pail
---
Is there an adult briefs disposable container?
You are probably wondering if there is an adult brief disposable container with the perfect size and odor locking capability suitable for Depends?
Well, the simple answer is that it is available. The only one which I recommend is Janibell Akord Slim Incontinence Disposal System with odor locking system, Discreet style.
What do I like about this disposable diaper pail?
Well there are features which make this diaper pail perfect for adult diapers.
Size
. 
This diaper pail is 20" H by 11" W by 9.5" D which is a good size that can hold about 10-15 soiled adult diapers which are tied tightly. Plus the height is just perfect for the elderly. The capacity is almost that of a standard kitchen trash bag at 7 gallons.
Odor Control
.
It has a odor locking system that is effective in keeping odor in. First it has a spring loaded trap door which closes as soon as the  diaper passes through. Two, it has rubber gaskets in the trap door and top lids which keep the odor locked in.with rubber gaskets that keep 
Refill Bags
.
It comes ready to use with a continuous refill bag which you only cut and tie when you empty your diaper pail. They are scented to help neutralize strong adult diaper odor.
What's more you can choose to use regular kitchen trash bags and it works just fine too which makes it a very economical system to maintain.
Design.
The design is elegant and discreet for home use and discreet. You can place it in the master bedroom or bathroom and it will seamlessly blend it without looking like an incontinence diaper pail. It is also slim and comes in a classic white color that can blend with any decor.
Hands Free
. 
It is a totally hands free diaper pail, with a pedal to open the lid and drop the diaper. No bending, no touching and no twisting.
Price. 
For that quality, the price is honestly inexpensive and very affordable. What's more you can use regular trash bags if you want to.
---
See also diaper pail vs regular trash can
---
How do you dispose of dirty depends?
First, you need to tie the soiled diaper very tightly.

Consider getting a diaper pail that is large enough to hold about 10-15 adult diapers and one which you can use regular trash bags with about 8 gallons capacity or more.

If you are looking for a size which you can dispose frequently go for

Dekor Hands Free Diaper Pail- Most Economical Refill System

It can hold about 4-5 dirty diapers which is great because it is simply gross holding on to dirty diapers. 

And the continuous refill bag which you can dispose of whenever you like,means you do not need to waste a full bag to empty a partially full bag as is the case with diaper genies
It is very easy to use and refill. You just step on the pedal, drop your diaper and you're done.

When you want to empty it, you open the front access door. Cut the continuous refill bag with scissors or the sharp cutting edge availed. Then you tie it and dispose of the bag.
---
See also Can adults use baby shampoo
---
Conclusion
Although you can use a diaper genie for depends. The capacity and odor control will not be as effective compared to using a genie to handle the size of depend.
For a disposable system for Depends, I would go for Janibell  Akord Slim Incontinence Disposable System which is more efficient in locking in odor lock and the size is perfect to hold about 10-15 soiled diapers.