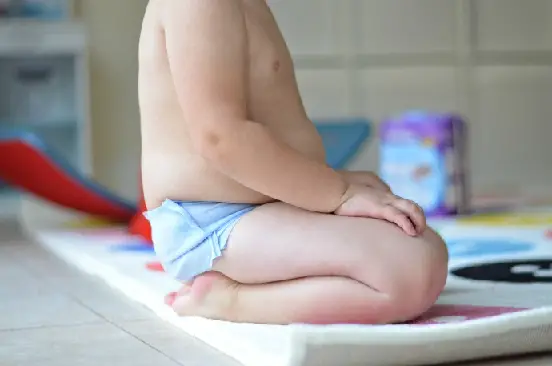 Chirpy Mama;

11 September, 2020

168 views
5 Best Overnight Pull Ups for Heavy Wetters [2021 Reviews]
To find your baby wet and their bedding soaked in urine in the morning is frustrating. You just can't help but feel bad about the cold night they had to endure. As a parent you want your child to have a comfortable and dry night sleep.
So your wonder whether it's the pull ups absorbency in question or do toddlers simply urinate more than infants? Nonetheless, getting super absorbent and leak-proof pull ups can be challenging.
But we have done the hunting for you and rounded up the best overnight pull ups for heavy wetters. If you do not want your child to wake up to a waterfall read on to select the design and size suitable for them.
See also: Dry Nights: The Very Best Overnight Diapers, Pull-Ups, and Bedding
Check Out Our Top 3 Recommendations
Best Overnight Pull Ups for Heavy Wetters Reviews
If you are looking for training pants that are in every possible way similar to regular underwear but with super absorbency, get Pampers easy ups.
They have a super stretchy 360 degrees waistband that fits snugly and comfortably around the waist. And very easy for a toddler to pull up and down. Which is great unlike the Huggies pull ups which have velcro sides that can open up midway. You can also easily rip open the sides to avoid pulling them way down while changing.
When it comes to leak protection and absorbency, pampers have done a great job of making sure your baby enjoys a comfortable and leak proof night. They have extra absorbing channels to soak in more liquid. And have dual leak guards around the thighs to prevent leaks.
What's more, the top layers are made of a silky soft material that feels like cotton underwear. And they also have fun characters for both boys and girls versions. Consider these if you are looking for an absorbent, comfortable fitting and leak proof pull ups for the night time or trips.
With these, your baby will not have to yell for your help when they want the potty at night. They are not embarrassing to wear because they are almost identical to underwear.
Pros
Comfortable 360 degrees stretchy waistband fitting

Dual leak guards for leakage protection

Extra absorbing channels
Cons
My Verdict: I highly recommend Pampers Easy Ups night training pants if you are looking for overnight pull ups that are similar to underwear, super absorbent and form fitting for zero leaks overnight.
For a toddler that is not yet fully potty trained and leaks through overnight diapers. Then Huggies pull ups nighttime training pants are what you should get. They are more absorbent than regular pull ups, with easy to open velcro sides and fun designs.
With these, your baby can soak them wet and not experience leaks. Because they have more absorbency on the front -bottom part to soak more liquid for night time. You do not have to worry if your child drinks a glass of milk before bed again.
They have super elasticity for easy pull up and down in case they wake up to go to the potty. In addition, the refasten-able easy open velcro sides make them suitable for daycare. No worries about them ripping open while you are putting them on too.
Best of all, Huggies pull ups have fun and cute designs printed on them. And are available for both boys and girls. For girls they feature princess cartoon characters and boys superhero Disney characters. So you can spark some great conversation with your child before bedtime. 
You will love the Huggies pull ups night time pants because they are super absorbent, have easy open sides and are available in fun designs. Just make sure to check the appropriate size for a snug fitting.
Pros
More absorbent than regular pull ups

Have velcro sides

Come in cute fun designs
Cons
The velcro can be scratchy on the skin for babies with sensitive skin.
My Verdict: For mamas looking for overnight pull ups that don't leak, take a closer look at these Huggies pull ups night time because they will not disappoint you.
---
See also best diaper for tummy sleepers
---
Potty training is a skill that individual children learn at different stages in their lives. And because after size 5T most brands don't offer overnight pull ups, getting big size bedwetting pull ups is not easy.
Thankfully, Goodnites bedwetting underwear are specifically made to give your child the confidence to go to sleep at night without the embarrassment of having to wake up to an accident.
They are super absorbent with a 5 layer protection to absorb as much  liquid as possible. In addition, they have double leak guards all round to prevent any leaks overnight. 
Whether you have a side sleeper or a tummy sleeper, these Goodnites bedwetting underwear are leak proof. What's more they have odor locking absorption to lock in urine smell.
Goodnites are available in two designs for boys and girls. The boy's version has an extra padding on the front to accommodate anatomy differences. And have fun print superhero designs printed on them.
As for fitting, they are super stretchy for a comfortable fit and are available in 3 sizes. XS 9 28-45 pounds) S-M (38- 65pounds), L-XL ( over 60 pounds). Highly consider getting Goodnites for your child who has outgrown 5T pull ups. You do not need to pay extra for booster pads to add absorbency. These have extra absorbent layers, fitting and are leak proof. 
Pros
Super absorbent with 5 layers of protection

Form fitting and soft

Odor locking technology

For older bedwetting kids
Cons
Pricey compared to regular pull ups

Not available in smaller sizes
My Verdict: These Goodnites bedwetting underwear are a must have for kids who wear sizes 5T and above have not mastered nighttime potty training. They will provide the confidence to sleep without worrying of an embarrassing wet morning.
---
See also Pull ups bigger than 5T
---
Unlike Goodnites ,Pampers Underjams are more discreet as they are made of a cloth like material that does not squish when worn. And have a low waist so that no one can notice your child wearing them. So more privacy for older kids who haven't mastered night time potty training.
With Underjams you can be sure of a dry night for your baby. Because they feature nightlock technology which will lock away wetness quickly to leave the top layer dry. And are designed to feel like underwear so that the skin can breathe.
In addition, they have an ultra absorbent core to lock away the wetness. Highly consider trying Underjams if you are looking for a discreet and soft yet absorbent pull up for an older kid.
Pros
Ultra absorbent core

Cloth like material that is discreet

Night lock technology for a dry core
Cons
Not the greatest absorbency
My Verdict: If your child has sensitive skin, consider getting Pampers Underjams for their cloth like feel and night lock technology because they lock away wetness fast.
---
See also Difference between boy and girl pull ups
---
When the worst comes to worst and you have tried all pull up brands we have mentioned above. And your child still leaks through them, then you should consider getting Spoosie booster pads to provide the extra absorbent needed.
As much as this adds to the cost of diapering. It will not be for long because the idea is to get them potty trained for the night as soon as possible. However, these will prevent leaks and reduce the amount of laundry you have to take care of.
Best part is, they are available up to size 6 and in both adhesive and non adhesive versions. It can help to reduce the amount of liquid they take before bed to get out of these fast.
Pros
Provide extra absorbency to pull ups
Are available up to size 6
Have adhesive to make them stay in place
Cons
They add to the cost of buying pull ups
My Verdict: Although Sposie pads add to the cost of diapering, the alternative is dealing with more laundry costs. Consider these if you already have a stash of pull ups that leak to add the needed absorbing power.
Important FAQs on Best Overnight Pull Ups for Heavy Wetters
Are Pampers Easy Ups good for overnight?
Yes, Pampers Easy Ups are good for overnight because they are form fitting, very comfortable for easy pulling up and down and super absorbent too.
See also Are overnight diapers worth it
Are pull ups more absorbent than diapers?
Pull Ups are less absorbent than diapers generally. They are designed so to give the baby a wet feeling so that they learn potty training quicker. However there are some pull ups that are super absorbent such as Goodnites for older kids who have not mastered potty training.
Do  pull ups confuse potty training?
Because potty training is a process, introducing pull ups after diapers is one way to go about it. It by no means confuses the baby. At the end of the day, its all about personal preference and your child's learning process. You can introduce pull ups or underwear right away.
Which is better Pampers Easy Ups or Huggies Pull Ups?
Pampers easy ups are more form fitting and feel like regular underwear compared to Huggies pull ups that have velcro sides for easy opening especially for daycare. In this case pampers easy ups are better as they are fitting, easy to pull up and down too compared to huggies pull ups.
What is the largest size of Pampers Pull Ups?
The largest size of Pull ups is 5T which fit kids 38lbs and above. After that size you will have to go for bedwetting underwear such as Goodnites or Underjams for kids who wear size 6 and above.
Are Goodnites better than Pull Ups?
Goodnites are better than Pull Ups because they have extra absorbent layers and leak guards. They are however only available for sizes above 5T only. Check out the video below for the absorption comparison.
Conclusion
Waking up soaked and wet can be a thing of the past for your toddler who is not fully potty trained. They can go to sleep with confidence and wake up dry when you get the best overnight pull ups for heavy wetters.
Huggies Overnight Pull Ups are great for daycare because of the velcro easy open sides and Pampers Easy Ups for a more comfortable 360 degrees fitting. For kids who wear pull ups bigger than 5T then Goodnites Bedwetting underwear are what you should get.