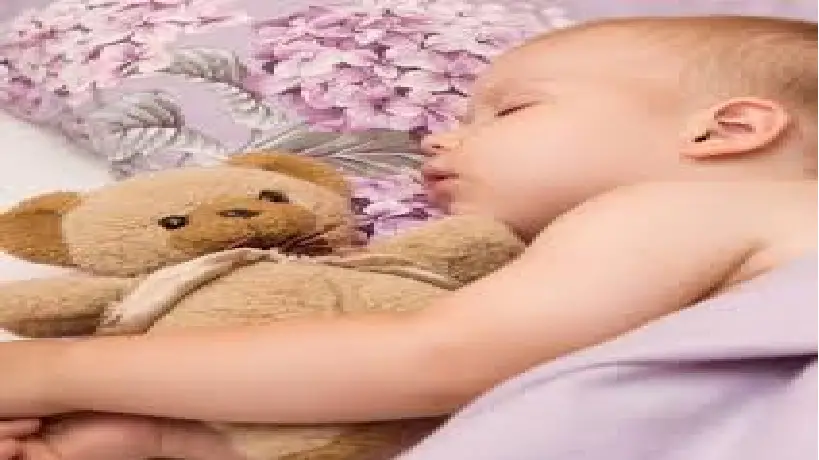 Chirpy Mama;

9 July, 2020

68 views
Best Diapers for Side Sleepers [2021 Reviews]
If you baby just started sleeping on the side and you find yourself having to change sheets and pajamas in the middle of the night because of nappy leaks as a mama I totally resonate with you.
And no parent wants to disturb their baby while they sleep. They might fail to go right back to sleep or worse start screaming because you disturbed them from their sweet sleep.
But not to worry, this is a problem which you can solve and let your baby enjoy a dry peaceful night which makes overnight diapers worth every single penny. We have done the leg work of finding the best diapers for side sleepers that have actually worked for other mamas. 
Our Top 3 Picks
Reviews of the Best Diapers for Side Sleepers 
If you are looking for a snug fitting diaper for your baby that will fit perfectly on the thighs and leave no room for leakage, Huggies Overnights are for you.
They have double grip strips to ensure they fit well at the meeting point at the waist and lock in 25% more liquid compared to regular diapers.
What's more? You are assured of a 12 hour dry night for your baby because of the dry touch liner which keeps the wetness away from the top. And if your baby has sensitive skin, Huggies overnights are hypoallergenic and very soft on your baby's skin.
Pros
Super absorbent

Hypoallergenic

Snug fitting

Wetness indicator

Double grips
Cons
No mama wants to irritate their baby's skin period. And that is why Pampers need an applause in coming up with the Pampers pure line of diapers.
These diapers are made from premium cotton and provide a solid 12 hour dryness for your baby. The skin protection of these Pampers pure diapers is unbeatable and are without the EU 26 allergens.
They are very pricey but they are well worth it because they are great for sensitive skin and are very absorbent. The tabs are also great and they come in cute designs to spark some conversation during nappy changes.
Pros
Great for sensitive skin -unbeatable skin care

Premium cotton very absorbent

Great tabs
Cons
---
See also best diaper for tummy sleepers
---
Huggies is a famous diaper brand and has shown up twice on this list. This is because they go above and beyond in making diapers which are leak proof, absorbent and safe for baby's bums.
They have double grips and the extra wide side tabs to ensure the meeting point at the waist overlaps pretty well. The waistband also stretches very well for a perfect fitting diaper.
The best part? They have a double absorbent front tab which will tap in more liquid as compared to the back. Which is perfect for a side sleeper in offering leak protection as compared to having it on the bum.
And they also have a size up indicator to let you know when you need to go a size up, which is one of the most causes of side leaks when the diaper doesn't fit well.
Pros
Plus diaper which is super absorbent

Trusted brand

Wide side tabs

Up size indicator

Double grips

Snug fitting
Cons
---
See also Best overnight pull ups for heavy wetters
---
If you do not want to double up on diapers to prevent leaks because that is just bulky consider getting these Sposie diaper pads. They simply work like a charm in preventing side leaks.
They are comfortable, safe for baby skin and convenient to use depending on where the leak is coming from. These will make sure you experience no leaks overnight and keep your baby dry.
The best part, you can get one with an adhesive or without an adhesive so that you position it where convenient. It is also hypoallergenic and free from chemicals which can cause diaper rashes.
You will simply love these booster pads if you already have a stash of diapers from your registry. It will be the end of side leaks at night
Pros
Not bulky

Hypoallergenic

Long enough to give full coverage.

Very absorbent

Adhesive and non adhesive for easy repositioning.

Can fit training pants and most diaper brands.
Cons
Adds to the cost of diapers but it is well worth it, you save on laundry and buy comfortable sleep for your baby which is important for their growth.
Why Do Diapers Leak on the Side?
At the Tabs Meeting Point.
Some diapers with shorter tabs or single tabs do not fit so well at the point they meet at the waist causing a leak. 
For boys the wink could be facing up
Some mamas decide to place it facing downwards to avoid side leaks.
Fitting on the thighs is not as snug.
You could find that the weight limit of the diaper is within your baby's range but they do not fit well for your baby. The sizing provided by diaper brands is to serve as a guide. Meaning you can consider trying to size down or try a different brand all together for a better fitting on the thighs.
Baby could have outgrown the size.
Babies grow so fast and it could be you that you got gifted many diapers of the same size. A leak could be an indicator for you to go a size higher. 
Ruffles are on the inside instead of the outside
.
Always make sure they face on the outside. Sometimes as mamas we forget to put the ruffles on the sides to be on the outside during quick nappy changes. Which leads to side leaks.
How to stop diaper leaks at night for side sleepers
Doubling up on the current size
A fitting size first and a bigger size on top. It may be a little bulky for some babies but some do not have a problem with it. It will save you a tonne of laundry.
Get a mattress pad
which goes over the crib sheet to protect the sheet from any wetness. They are safe for babies, you tie them to the rails of your crib so that they do not move as your baby tosses and turns.
Try a different diaper brand
Instead of the popular brands, you can purchase a small pack one of a local store brands such as up and up overnights by Target.
---
See also Are overnight diapers worth it
---
Consider cloth diapering.
This way you can manage the absorbency by adding inserts to soak in more liquid.
Conclusion
If you do not want your baby to enjoy a dry night without leaks on the sides you need to get the right overnight diaper. 
We highly recommend the Huggies overnight diapers as the best diapers for side sleepers because they have double leak guards all round and extra needed absorbency for a long night sleep.