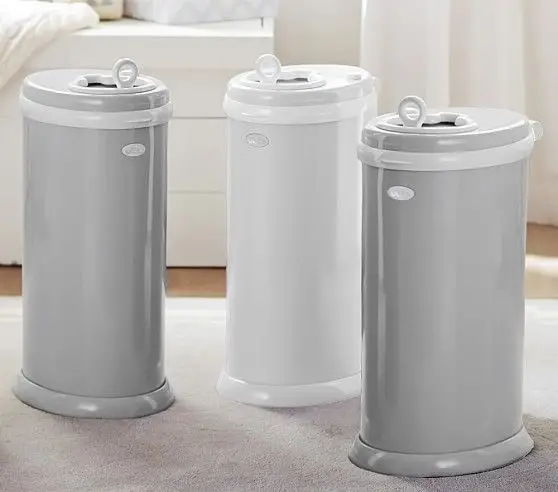 Chirpy Mama;

28 August, 2020

15 views
Best Bags for Ubbi Diaper Pail [2021 Reviews]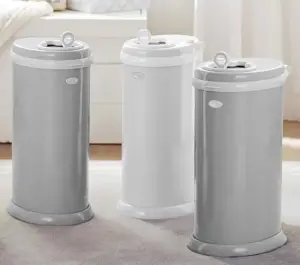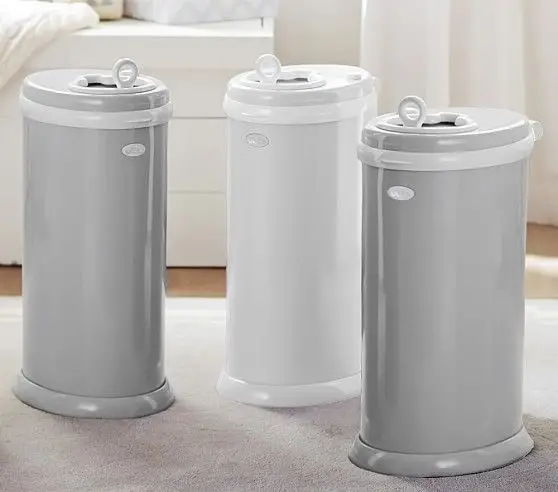 One thing that makes the ubbi diaper pail a favorite for parents is because you can use regular trash bags with it. Unlike the popular diaper genie which is not compatible with any other bags.
However, you must be careful while choosing a trash bag for your ubbi pail because just getting any trash bag will not cut it in locking the odor in and keeping your nursery smelling fresh.
And it does not have to be hard selecting the best bags for ubbi diaper pail because we have done the heavy lifting for you. You only need a trash bag that is strong, with odor eliminating features and of large enough capacity to accommodate as many dirty diapers as possible. Read on to select one that will work best for from the 5 we have reviewed.
Check Out Our Top 3 Picks
Best Bags for Ubbi diaper Pail Reviews 2020
Are you looking for a cheaper and high quality alternative to the branded ubbi trash bags? Or maybe you are shopping around for a heavy duty trash bag that won't rip under the heavy weight of soiled diapers?
Then the Jasclair heavy duty plastic trash bags are exactly what you are looking for. They are specifically made for ubbi diaper pails with 13 gallon capacity. And has 100 bags that can hold 4200 soiled diapers which is 25% more than the ubbi diaper bags which hold 3150 diapers with 75 bags inside.
They are made from a puncture resistant polyethylene compound that won't rip and tear from runs with sharp objects. Best of all, they come with 4 charcoal purifying bags to musk poop odor. Get these Janclair trash bags if you are looking for a thicker, more sturdier and cheaper  alternative to the named brand bags.
Nobody likes seeing the contents inside a trash bag and that is why most people love the classic black trash bags with drawstrings for ease in tying up of the contents. If that is what tickles your fancy then these Plastic place Extra Tall Drawstrings Trash Bags are for you.
It is made from low density resins which makes it very stretchy to accommodate swollen diapers and 1.2 mil thick which is above the average 0.95mil. Which makes it strong enough to avoid rips and tears from rough objects.
If you have a tendency to overfill the trash bag and end up with ripping it up- worry no more. This trash bag is 4 inches taller which makes all the difference in squeezing in more diapers in. Best of all the draw string comes in handy to help you tie, lift and carry it with ease.
These bags will not only work for your ubbi pail but for your regular kitchen trash can. Who would not want an extra 4 inches of capacity at no extra cost?
---
See also diaper pail vs regular trash can
---
If you are all about reducing the waste put out to mother earth, then the branded Ubbi diaper pail bags will meet your standards because they are made with 20% recyclable material. They are a good eco friendly option to go with your ubbi diaper pail that will fit your ubbi perfectly.
For those who get headaches from scents then you can rest easy knowing Ubbi bags are scentless. You do not want to mix up fragrances with the smell from soiled diapers do you? 
Look, you get 75 bags with a 13 gallon capacity which can fill up 3150 diapers. It will be able to last you several months and if you get 3 bags those are enough for use until you are able to potty train your baby.
Unlike all the options listed above this is a reusable option which works great for parents who are using biodegradable diapers such as bamboo diapers or those who are cloth diapering.
The mom's cozy diaper pail liner is made of a strong material that is waterproof to prevent any leaks and lined with a PUL material to musk in the smell of poop diapers. Best of all it is machine washable so it's very easy to clean and maintain.
It also has an adjustable drawstring to fit snugly on the opening of any diaper pail, so you do not worry about the liner falling into the pail. And with a large enough capacity to hold about 80 diapers you do not have to constantly empty and clean it.
---
See also do you really need a diaper pail
---
When you learn of the devastating effects of floating plastics in the oceans to aquatic animals you would work towards using biodegradable products. And these Compostable trash bags are the first step towards a plastic free world.
They are made from plant starch and do not have any smell or odor which makes them very safe for kids and pregnant women. The 13 gallon size will fit the ubbi diaper pail well because they can fit both round and rectangular trash bags. 
The feature which sets it apart is that each trash bag is sealed with an octagonal bottom to withstand about 38kg (83lb).Which makes it very strong not easy to tear up or leak contents in the bag. For individuals working towards purchasing eco friendly products then this trash bag is for you.
Buying guide for best bags for ubbi diaper pail
Look out for the following features when shopping for a trash bag for your ubbi pail.
Durability 
Go for a trash bag that has a thickness of above 0.95 to avoid getting ripped easily. It should also be made from a stretchy material to a large number of used diapers. So that the trash can doesn't end up ripped and spilling its contents while in the trash bin.
Capacity
Get a trash bag with at least 13 gallon capacity for a perfect with your ubbi and prevent it from dropping inside the pail. It will also be able to fit as many diapers as possible and reduce the number of times you have to empty it.
Scented or Unscented
Consider getting trash bags with some powder or odor eliminator features like charcoal bags to counter soiled diaper smell. For individuals sensitive to smell, it's good to settle for unscented bags to avoid an odor explosion.
Drawstrings
A trash with drawstrings will make tying up, lifting and carrying very easy for you. However, the button must be strong enough also to avoid spilling all the contents to the ground because it will be messy!
Eco friendly
To help reduce the amount of plastic waste ,opting for a biodegradable trash bag will make all the difference for mother earth. Alternatively using trash bags made from a percentage of recyclable materials.
FAQs on Best bags for ubbi diaper pail
What bags to use with ubbi diaper pail?
With the ubbi diaper pail you can use the branded ubbi trash bags or regular trash bags with 13 gallon capacity. In fact, opting for regular trash bags like the Baby Feel heavy duty bags which are cheaper and can carry more diapers will enable you to save more money in the long run.
Is the ubbi diaper pail worth it?
The ubbi diaper pail is worth it because it works well in keeping in the smell of dirty diapers while leaving your nursery smelling fresh because it is made of steel and has rubber gaskets in the opening too. 
Best of all is that you can use regular trash bags with it unlike the diaper genie. And worse you are done with diapering your child you can use it as a regular trash can.
Conclusion
Getting regular trash cans to use with an ubbi diaper pail will not only save money but give you the freedom to use biodegradable options to reduce the amount of plastic you dispose of into the environment.
When choosing the best diaper pail for ubbi consider getting one with a capacity of at least 13 gallons, made with a durable stretchy material and with some odor eliminating features such as charcoal bags or some scent.
As a recommendation the Babyfeel heavy duty plastic trash bags made specifically for ubbi diaper pails are the best option for they can handle about 4,250 diapers, are very strong and come with 4 odor eliminator bags.