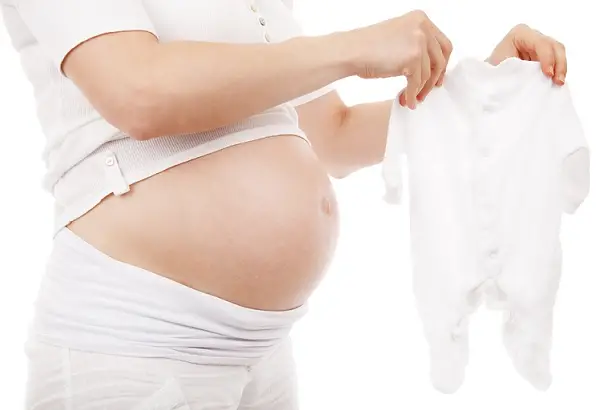 Chirpy Mama;

28 August, 2020

1025 views
5 Best Adult Diapers for Postpartum [2021 Reviews]
After childbirth, it is normal to experience heavy bleeding accompanied by large blood clots. And using regular pads in most cases will not cut it because you are susceptible to leaks and hence you have to regularly change them. 
Which is so inconvenient because you need to be resting after all the work of bringing in a new beautiful human into the world. Opting for a more absorbent and comfortable sanitary towel will work best for postpartum.
However, the market is flooded with adult diapers and choosing the best adult diapers for postpartum can prove difficult. Thankfully we have done the good work and you can select one that will work best for you from the list below.
Our Top 3 Recommendations
Reviews of the Best Adult Diapers for Postpartum 
Main Features
If you want to be confident of zero leaks and maximum comfort during your postpartum period, then Always Discreet is what you should get. Simply because it was specifically made with postpartum moms in mind unlike regular bulky adult diapers
It is super absorbent and has a rapid dry core lining from front to back which pulls, traps and locks in liquid keeping you dry to avoid any infections and discomfort. And is made of a cotton like fabric which is breathable and soft to your lady parts.
It is scented with odor locking technology to avoid any unwanted smells. And you do not have to worry about it bulging out because it has 360 degrees elastics that pull it closer to your body for a discreet fit.
Importantly it has double leak guards to keep wetness away from the edges and prevent leaking accidents. For moms who had a C-section, Always discreet diapers have a soft waistband that will follow the shape of your body for maximum comfort.
Pros
Super comfortable and form fitting
Super absorbent unlike regular pads
Fits just like regular underwear
Double leak guards to avoid "accidents"
Cons
Some aren't comfortable with the scent
My Verdict: Always discreet made the perfect adult diaper that is comfortable, fitting and super absorbent to handle bleeding after child birth. You cannot go wrong with these.
Main Features
For moms who prefer unscented diapers or pads because fragrances can cause headaches and nausea then Depends Night Defense Incontinence Diapers will be best suited for you. They come in a beautiful blush color and 3 print designs with a form fitting waist band that feels like you wearing normal underwear.
These are a great alternative to the mesh underwear and a large pad which many hospitals provide women with. They are simply uncomfortable especially if you had tearing or an episiotomy and now have stitches.
Depends adult diapers will provide the much needed softness and comfort you need to recover quickly. They are super absorbent and designed for night defense yet are lightweight and don't feel bulky at all. Making them essential for the heavy bleeding in the first 3-7 days after delivery.
Pros
Unscented
Super absorbent and not bulky
Soft and comfortable
Cons
Not as form fitting as Always discreet
My Verdict: You will love the Depends especially if you experience heavy bleeding during normal periods. They are super absorbent and are great for mamas who prefer unscented pads.
---
See also Diapers or pads after delivery
---
Main Features
Always are a popular brand when it comes to the sanitary towel market which is no surprise because they always -pun intended- provide pads which are not only comfortable but aesthetically pleasing. And when you value aesthetics as much as we do, you will LOVE the Always Discreet Boutique diapers. 
It features a curve hugging design which defines a silhouette that fits close to your body to give a seamless fitting under clothes. It is also made of a super silky soft fabric which is delicate to your lady parts. With all the tissue swelling due to a vaginal delivery, you need all the comfort for smooth recovery. 
And you will not worry about leaks because it is super absorbent with rapid dry technology which turns liquid into gel to keep the core dry. You do not have to put up with the bulky pads provided by nurses, you can get Always Discreet Boutique to have your own pretty going on underneath even during postpartum.
Pros
Fit just like regular underwear
Super absorbent with rapid dry technology.
Curve hugging design.
Cons
Scent may be a deal breaker for some
My Verdict: For mamas debating whether to use pads or diapers after delivery, you can stop being on the edge. Always discreet boutique are perfect, they fit like underwear and are super absorbent too. What more could one ask for really?
---
See also Depends vs Always which is better
---
Main Features
When you want to save money, you avoid going for brand names like Always and Depends. In such a case, Solimo incontinence adult diapers are what you should buy instead. They are cheaper, far thinner and yet provide the same absorbency.
Solimo have done a good job in making available adult diapers in the size small and extra small which are hard to come by. In addition, they come in individually wrapped small packs which you can pack in your small bag to carry with you because some women experience incontinence problems after childbirth and these are super discreet.
If you are looking for a cheap and highly quality adult diaper for your postpartum care kit. Then Solimo Incotinence Diapers are super absorbent with a very well fitting around the legs to prevent any leaks with a breathable waist band for comfort.
Pros
Fairly priced
Available in small size
Absorbent
Cons
My Verdict: For mamas working with a tight budget, Solimo diapers are a good alternative to the popular brands. They are absorbent and comfortable.
Main Features
Unlike all the adult diapers listed the Medline briefs have tabs on the sides if you do not want to be pulling up a diaper. They also have a wetness indicator to know when the diaper is soiled up for you to do a quick change.
With the Medline briefs you can toss and turn all you like all night without worrying about messing up your sheets. They have an extended dry core design for long wear during the night and soft double leak guards to prevent leaks.
Consider the Medline briefs if you have sensitive skin and would like to have some control with the fitting around the waist so that you can fasten it to your liking around the waist. The tabs are also breathable film to allow for air circulation and good skin health.
Pros
Great for sensitive skin
Have side tabs on
Have a wetness indicator
Cons
My Verdict: Consider the Medline diapers with side tabs if you have sensitive skin and are looking to control the fitting. They also have a wetness indicator and are super absorbent.
---
See also Best pads for padsicles
---
What to look for when shopping for best adult diapers for postpartum?
Absorbency
You need to get a super absorbent diaper that will quickie lock away the wetness and keep you dry. This will also mean less changes because postpartum comes with heavy bleeding.
Fitting
Consider a diaper with elastics that will pull the diaper closer to your body and avoid showing lines or bulging out when worn under clothes. The waistband should also be soft to avoid a tight fitting especially for moms who just had a C-section debating whether to go for diapers or pads after delivery.
Scent or Unscented
If you prefer scented pads, which feature odor locking technology to avoid smelling like dead blood then by all means go for scented adult diapers like depends rather than always discreet in this case. But for moms who get headaches due to fragrances used in sanitary towels, you better stick to the unscented ones. 
Design
With pregnancy and childbirth comes significant body changes. However, this does not mean you should get bulky or ugly looking diapers. Get the ones with delicate feminine designs that are aesthetically pleasing as much as absorbent, you do not have to compromise.
Price
Lastly, consider the pricing of the diaper if you are on a tight budget. You do not have to go for famous brands because some store brands are also well made and absorbent to serve you during postpartum.
FAQs on Best Adult Diapers for Postpartum 2020
Are adult diapers good for postpartum?
Diapers are the best option for postpartum compared to pads because they are more absorbent and comfortable compared to wearing a giant pad with mesh underwear. Best of all they are available in feminine shapes and made from delicate cotton like fabrics that are delicate to the swollen lady parts from childbirth.
What kind of adult diapers do you buy postpartum?
The kind of adult diapers a new mom should be absorbent to handle the heavy bleeding during postpartum. They should be well fitting with soft waistbands and finally come in a feminine design that looks like normal underwear. The Always discreet postpartum diapers fit the bill and work well for postpartum.
How many postpartum pads should I buy?
You should get about 3-4 packs with 12 pads each to cover you during the whole 6 weeks during postpartum. Most of the heavy bleeding happens during the first 3-7 days but varies for individual women. After that you can use regular maxi pads when the bleeding reduces.
Conclusion
When you are preparing for after delivery, you need to arm yourself with an absorbent and comfortable sanitary wear. This is because getting regular pads will not handle the heavy bleeding that comes after childbirth.
You do not have to get bulky diapers because there are super absorbent feminine underwear made with delicate cotton like fabrics for your choosing. Go for Always Discreet for postpartum because they are the best adult diapers for postpartum.
They are super absorbent enough to handle heavy bleeding, have a comfortable fitting that won't show under clothes and come in delicate prints which look like underwear. This will enable you get more time to rest and recover rather than worry about leaks and unnecessary wetness.