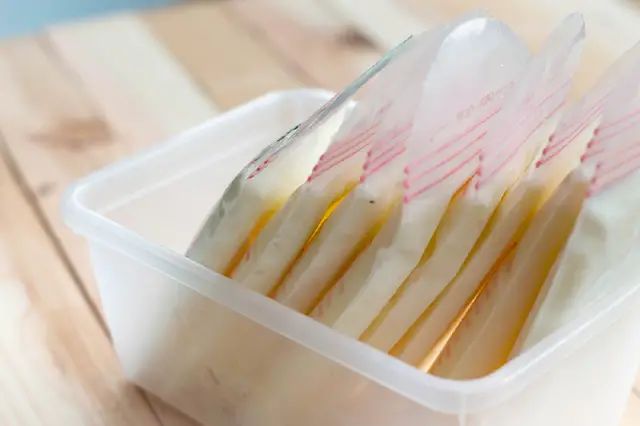 Chirpy Mama;

4 November, 2020

190 views
Tommee Tippee Pump and Go vs Kiinde [Which is the Best]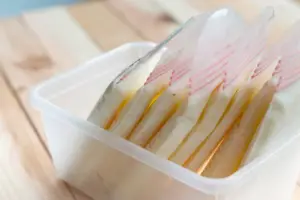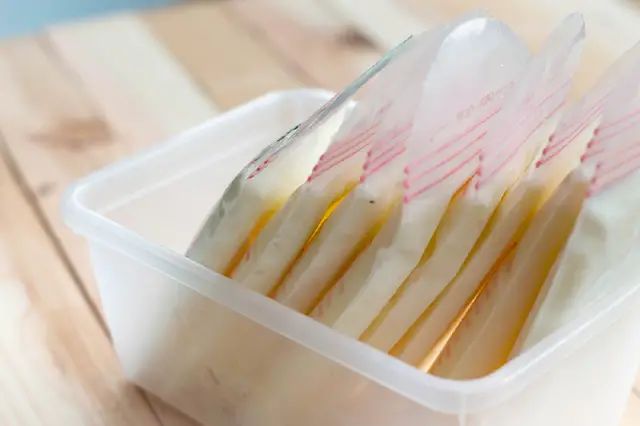 When it comes pumping and storing your precious breast milk you want it to be simple, convenient and with minimal to zero wastage. 
And the two breast milk starter sets by Tommee Tippee vs Kiinde have made it possible to pump, store, prepare and feed your baby from the same milk pouch. Which reduces chances of spills occurring  and chances of contamination.
They have a similar concept but it is the features that will help you make the best choice for you. Check out the features below and find out which one I think is the best.
The Main Differences between Tommee Tippee Pump and Go vs Kiinde Set
Starter Kit Contents

: Tommee Tippee starter set comes in a set of 10 pre sterilized breast milk pouches, breast pump adaptor set, breast milk pouch bottle with slow flow nipple and extra slow flow nipple.

Whereas the Kiinde starter set includes two bottle frames: 1 slow flow nipple and case and 1 medium flow nipple and case.
Usage: The Tommee Tippee pouches are single use whereas the Kiinde pouch is recyclable.
Leak Proof:

Kiinde pouches are also super leak proof, self standing, made of a dual layer and have threaded caps whereas for the Tommee Tippee it only has the screw top lid.

Compatibility with breast pumps

: The Kiinde pouches twist lock onto all major brands breast pumps directly whereas the Tommee Tippee one has to use the breast pump adapter that is compatible with most breast pump brands such as Madela, Spectra and Ameda.

Compatibility with other nipples. For mamas who want to experiment with other nipples with the Kiinde system you can use their direct pump adapters to attach nipples from other brands. For the Tommee Tippee the nipple Closer to Nature Slow Flow and their anti colic nipples cannot be used with the pouches.
Anti Colic Feature

: Kiinde nipples are oval shaped to create an airtight seal around the baby's mouth preventing colic. It avoids air gaps that lead to air ingestion. 

Feeding system. In addition, the Kiinde pouches collapse as your baby feeds, so no air in the pouch avoids complicated air venting systems which are hard to clean. Whereas for the Tommee Tippee their nipple has a super sensitive easi valve that eliminates excessive air from the milk.
Versatility.

Best of all, the Kiinde twist pouches grow with your little one as they transition from breast milk formula to pureed food. You can stock up on them and only need to get different tops for feeding.
---
See Also Alternatives to Breast Milk Storage Bags
---
Tommee Tippee Pump and Go System Review
Tommee Tippee is the leading feeding brand in the UK and well known in the US that develops intuitive designs. Their pump and go system to allow mamas to pump, store , warm and feed your baby from one single pouch makes life simpler for the pumping mamas.
The pouches are BPA, PVC and phthalates free and are for single use only -not reusable. However, you can pump directly from any breast pump into the pouches using the breast pump adapter.
For feeding you simply need to click pouch into the bottle case. Which is also dishwasher safe (top- rack only) and has a slow flow closer to nature nipple which mimics the breast to make the transition from breast to bottle seamless.
Features
It uses an award winning closer to nature slow flow nipple which mimics the breast

Nipple has a vent to release excessive air

Comes with a breast pump adapter to pump directly from any brand of breast pump.

Simple click pouch to bottle case for easy feeding-no transfer.

Screw top lid for leakage proofing in the freezer.

Pre sterilized pouches.
Tommee Tippee Pump and Go Pros
Easy to use pouches and bottle case

The pouches are BPA, PVC and phthalates free

Anti colic vent on nipple.
Tommee Tippee Pump and Go Cons
Pouch not compatible with anti colic nipples

Not as leak proof
Kiinde Twist Feeding System Review
The Kiinde Twist Feeding system was developed by a bunch of MIT nerds determined to make the lives of busy parents easy while compromising on quality for the safety and health of babies.
This system enables you to pump, store, prepare and feed your baby from the same pouch. The pouches twist lock into all major breast pump brands for direct pumping do adapter needed.
With their pouches providing the toughness and leak proof ness of a bottle at a cost effective size and convenience of a storage bag. They are well labelled and highly visible for monitoring the amount you produce and feed your baby.
And are self standing for easy storage in the breast milk holder and organizer. You can also lay them flat in the freezer if you are looking to build a stash. And when ready you can thaw and warm the milk with the Kiinde Kozii bottle warmer which uses safe heat technology for warming breast milk. 
For feeding, the Kiinde Twist Pouches snap into the bottle case easily for direct feeding from the pouch. The nipple is slow flow and oval shaped to give an air right fit around the baby's mouth. 
And the pouches also collapse as baby feeding to prevent air getting trapped in the pouch. You can also use the adapter if you want to use other nipple brands.
Most importantly, the pouches are leak proof with threaded caps and dual layers to guarantee zero leaks even when you accidentally drop it. And are BPA, PVC and phthalates free and safe for your baby.
Features
Dual layer and threaded caps for leak proof protection

Compatible with all major breast pump brands

Flexible feeding -an use other nipples with the adapter

Anti colic nipple

Pouch collapse as baby feeds

Pouch is self standing and can also lay flat

Has a nipple and nipple case for 

Oval shaped nipples for air tight fitting to prevent air ingestion
Kiinde Twist Pros
Leak proof features

Flexible feeding using direct pump adapters 

Versatile system that can be used for formula and purees as baby grows

Its recyclable

Silicone nipples which mimic the breast
Kiinde Twist Cons
Pouch not made of silicone

Nipples may not be as slow flow
---
See also Best Milk Storage Bags for Spectra S1
---
FAQs Tommee Tippee Pump and Go vs Kiinde
Does Tommee Tippee Pump and Go Fit Spectra?
Tommee Tippee Pump and go will fit the spectra with the use of the breast pump adapter which comes along with it to allow you to use your favorite breast pump.
What Pump does Kiinde work with?
The Kiinde works well with all major pump brands in the market such as Spectra, Madela, Tommee Tippee, Ameda  without the need of a breast pump adapter. You simply twist the pouch into the pump.
Do Kiinde bags work with Spectra?
Kiinde bags work well with the spectra breast pump and you will not need an adapter for it. It twists right into the pouch and you are good to go.
Are Kiinde bags safe?
Kiinde bags are safe for babies, they are BPA , PVC and phthalates free. The pouch collapses as the baby feeds to prevent air ingestion.
Tommee Tippee Pump and Go vs Kiinde: The Winner?
The Kiinde Twist Pouch system is the best compared to Tommee Tippee Pump and Go as it is leak proof, has anti colic features to prevent baby from ingesting air, is recyclable and grows with baby as they transition to purees.
Best of all you can pump directly into the pouch with all major breast pump brands. And you can warm the pouch with a bottle warmer and offer flexible feeding in the case you want to use another brand's nipple.