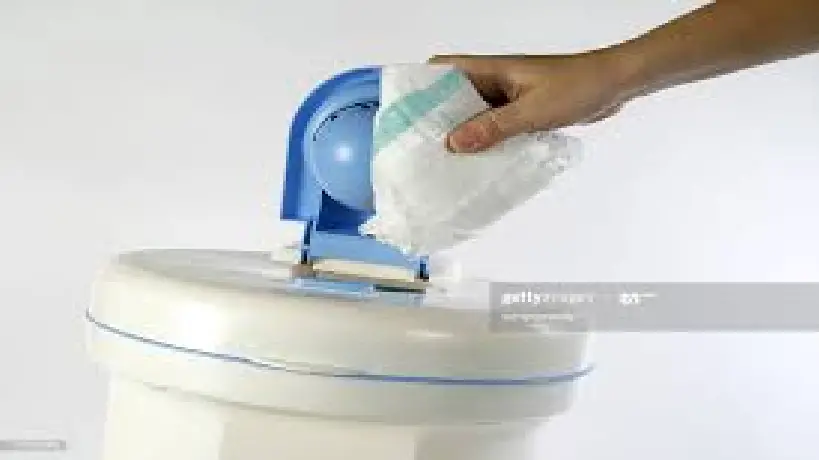 Chirpy Mama;

4 July, 2020

59 views
Do You Really Need a Diaper Pail?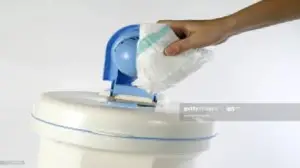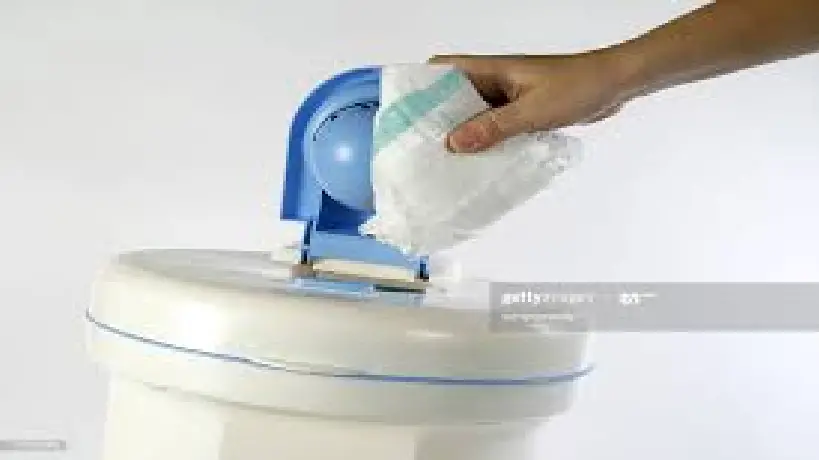 If you are doing your baby shopping and are wondering whether you should get a diaper pail, this article will make your decision making much easier.
So, do you really need a diaper pail? You definitely will need to dispose of the diapers and quick because of the stink factor. The question is, do you need a  special disposable system that is exclusively made to handle diaper smell or stink?
Your baby will use diapers whether disposable or cloth diapers and you will need to handle the disposable properly because they will STINK-yeah that's right A WHOLE LOT TOO!
What is a diaper pail?
First and foremost get to know what is so special about a diaper pail. A diaper pail is a trash can which you can put in your baby nursery which is made with special features such as odor locking system in the lid to handle the smell of dirty diapers and hands free disposable system whether disposable diapers or cloth diapers.
You are probably wondering if a diaper pail is another market gimmick to swindle parents of money. Well, let us look at these special features that are included in diaper pails to determine if it is worth the investment.
---
See also Diaper pail Vs Regular Trash Can
---
Diaper pails features
Odor Locking System
.
Most diaper pails have odor locking lids such as spring loaded trap doors which lock once the diaper passes through. Two top lids with rubber gaskets to seal odors inside such as this Dekor  Classic Hands Free Diaper Pail
Hands Free Disposal. 
Most diaper pails have a simple step up pedal where you step, drop a diaper and you're done. Which saves the mother from any bending, touching or twisting. What is not to love about that?
Diaper Capacity
. 
Diaper pails come in standard sizes able to store filled diapers approximately 55 newborn diapers which a baby can go through within 7 days or so and 20 infant diapers.
Continuous Refill Bag. 
Some have a continuous refill bag which you can cut and tie up to enable you to dispose of dirty diapers whenever you like to prevent disposing of a full bag that is partially filled.
---
See also best bags for ubbi diaper pail
---
Reusable Cloth Diaper Pail Liner
. 
If you are conscious of the amount of plastic released into the environment , there are reusable diaper pail liners which are Dekor  Cloth Diaper Liner with Drawstrings machine washable diaper pail liners great to use for cloth diapers such as this one
Portable Diaper Pail
.
 Are you travelling around the country with your baby or going on vacation? Do not worry about disposing dirty diapers, there are portable and you can toss once they are full check this one out Munchkin Portable Disposable Diaper Pail
Child Safety Lock
.
If you have older children then it is good to know they will not be able to open the diaper pail and access dirty diapers when they access the baby nursery because that is GROSS!
Material
.
 Most diaper pails are made of stainless steel which locks in smell as compared to plastic which is porous. And because most trash cans are made of cheap plastic junk which absorb dirty diaper smell they will quickly stink your nursery even after you clean them
Odor Neutralizing Refill Liners.
Most refill bags which are compatible with diaper pails are scented such as Heavy Duty Diaper Pail Bags  with bamboo odor eliminator bags to mask the smell of poop diapers. 
Now you know some of the cool features included in diaper pails that make them special for baby diapers. Now consider the following points to determine whether a diaper pail is really for you.
What should you consider before buying a diaper pail?
Living Situation. 
If you live in a home with access to an outdoor trash can, you can have a regular trash can to put your diapers and empty them daily outside. However, if you live in an apartment where access to an outdoor trash can is several stairs down, having a diaper pail which can lock in odor will be convenient.
Smell Control. 
The stink factor is the elephant in the room. If you compare a regular trash can and a diaper pail – a diaper pail is designed better to lock in the odor as we have discussed above.
Nonetheless, the smell of newborn baby poop is not as much compared to when your baby begins eating solid food at 6 months.
As a tip, you can choose to empty poop diapers separately and straight to the trash can using old grocery bags.
---
See also Can you use diaper genie for Depends
---
Nursery space
. 
If you have a small baby nursery or will be sharing your room with a baby. You should consider having a diaper pail especially for the first 6 months when they don't stink as much.
You can get a cute small size to match your nursery decor and make your diaper disposable easy as you recover from labor and delivery.
Cost. 
The price of a diaper pail is definitely something to consider but it highly depends on the quality. This does not mean you can not get a cheap high quality diaper pail- it is definitely possible.
Personal preference
. 
Last but not least it all comes down to personal preference. If you prefer having a diaper pail in your baby nursery rather than going to dispose of a diaper out in the trash can each time-you should  DEFINITELY get a diaper pail! You will love the convenience it will give you because motherhood is already involved and you don't need to add more stress to it.
How do you dispose diapers without a pail?
If you still are not convinced on getting a diaper pail to dispose of your baby diapers. There are alternatives to the diaper pail you can consider which can serve as well.
Regular trash can with lid 

Disposable scented or unscented diaper sacks

Wet bags

 

Dog poop pickup bags
Conclusion
There you have it future mama- deciding whether or not to get a diaper pail for your baby nursery made simple. You must put certain factors into consideration before you decide.
Such as your current trash disposable frequency, your living situation- whether its a home with an access to an outdoors trash can or an apartment, available space in your nursery, personal preference and the cost of the diaper pail.
If you put all these into consideration you can make an informed decision which is best fit for your personal situation. Because no parent wants their baby nursery smelling like poop.