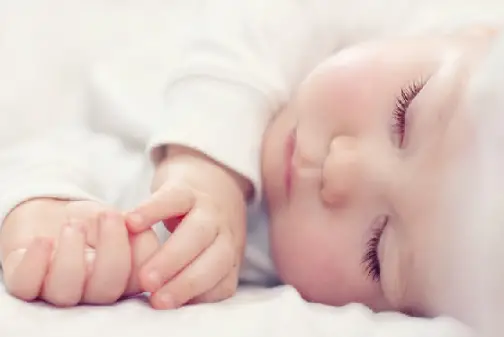 Chirpy Mama;

12 September, 2020

9 views
Best Sleep Sack after Merlin [2021 Reviews]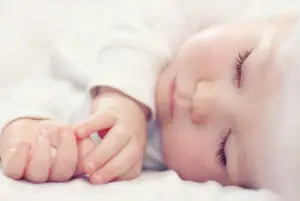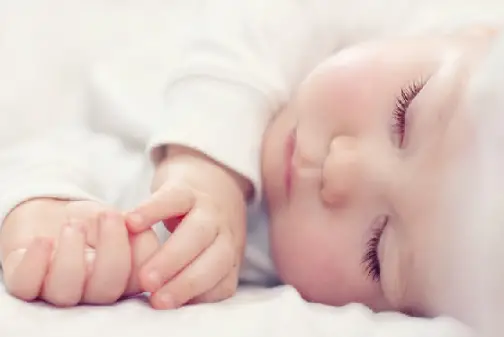 The merlin sleep suit works great after you transition from swaddling. However, once the baby outgrows it, the best option for your baby is a sleep sack. Sleep sacks are great in keeping your baby warm without the need of loose blankets.
There are many sleep sacks available in the market today for you to choose from. But it does not have to be hard. The most important things to consider is the material, the size you need and what kind of weather you need it for. 
We have made your work easier by rounding up the best sleep sack after merlin, read on to select the one suitable for your baby.
Reviews of the Best Sleep Sack after Merlin
With over 5000 online reviews on Amazon, this is a popular sleep sack for parents. And it all comes down to the material, high quality and inexpensive price. If you are looking for a lightweight wearable blanket for the summer or warmer nights, then this is for you.
It is made of 100% organic cotton material and is very soft to touch. So its breathable and won't suffocate your baby. Depending on the temperature of the nursery you can pair it with a fleece sleeper or cotton onesie underneath.
Best of all, it has a zipper closure for quick diaper changes in the night. Burt's Bee is available in several sizes depending on your baby's age.  And you can select the best color you want from the over 10 available.
Babies love to kick their legs and would not want to get limited by a sleep sack. And if your baby is a kicker, then the Halo sleep sack is what you should get. It is made of a stretchy cotton fabric and has a zipper which opens from the bottom.
Which is not a feature you find in most sleep sacks in the market today. It allows you to unzip half way and re-zip without undoing the whole thing. So you can do the night changes without a hassle.
It is also machine washable and wears very well after washes. You can choose from the microfleece ,cotton and muslin materials available. We highly recommend the Halo sleep sack that is of high quality which baby can grow with.
---
See also best socks for chubby babies
---
If you are looking for a warm and cozy sleep sack great for winter months, With a TOG of 2.5 Baby Deedee sleep nest sleep bags are exactly what you need. It is made of a quilted polyester filling and a soft out cotton material. A worthy investment that will serve your baby from 6-18 months of age.
The material is nice and heavy to keep your baby warm without being bulky at the same time. The design is great with clasps on the shoulders making it convenient especially for toddlers who run away during changes.
Highly consider this sleep sack for those cold winters so that you can sleep well knowing your baby is warm enough. Best of all it is large enough to give you value for your money. Because your baby can use it way into their toddler years.
For parents looking for a good bargain for everyday sleep sacks for your baby. Then this 3 pack sleeveless cotton sleep sack by Carter's is for you. They are made of high quality cotton material and yet inexpensive.
They will serve you well for warmer nights and for colder months, just pair with fleece jammies underneath. What's more they wash up well after several washes and are available in beautiful patterns.
Consider these if you are looking for a more fitted like sleep sack to restrict too much movement. With a double zipper for easy changes at night and a worry free zipper that is far from the baby's chin and neck. You do not have to worry about scrapes from the zipper.
---
See also best cat proof bassinet
---
Unlike all the sleep sacks on this list, the nested bean is a weighted option for babies. It is filled with poly beads on the chest which are safe for babies. These give a sense of relaxation just like palm would.
Consider the Nested bean sleep sack if your baby has trouble sleeping. The weighted blanket concept has worked well for adults and I am sure it will work for a baby too. They will feel warm and relaxed in it.
It is super easy to use with zippers on the bottom end and machine washable. And is available in several sizes for perfect fitting for different ages. Best of all, it's perfect for all year round use because it is made from cotton material.
Conclusion
Once your baby starts to roll over, you have to stop the Merlin sleep suit because of safety issues. However, as a mama you still want your baby to enjoy a warm and cozy night sleep.
That is why we rounded up the best sleep sack after the Merlin sleep suit. As much as a sleep sack is more roomie compared to a swaddling. The most important things to consider when shopping for one are material and size.
We highly recommend the Halo sleep sacks. Am sure you can get one perfect for your baby from the cotton, micro fleece and muslin material available.