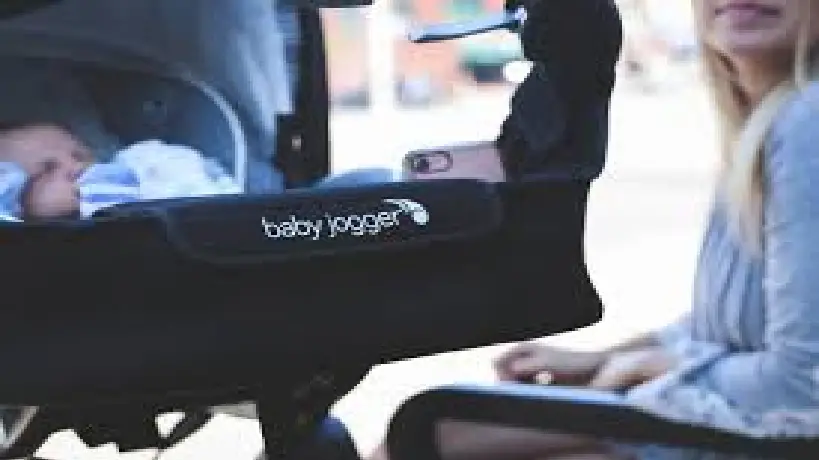 Chirpy Mama;

22 June, 2020

93 views
Best Parent Console for City Select Lux [2021 Review]
It is unfortunate you still have to purchase a parent console for your city select lux given the high price tag on it. What's more? The parent console by baby jogger is not functional with the city select lux.
You must therefore be very careful while shopping for the best parent console for city select lux because most of the parent consoles in the market today are not compatible with this stroller.
Best Parent Consoles for City Select Lux Reviews
Are you looking for a parent console which will stay put on the stroller handle and not slip ending up distracting you from accessing the handle brakes?
Or maybe you are shopping for one with more than enough storage space to store your coffee, keys and phone than the one offered by the universal baby jogger parent console? Buy the Swanoo Non Slip Parent Console.
This parent console is a universal fit and compatible with the city select lux. This is because of the patented strap design which is strong and does not slip. 
From a design view, the straps deserve a shout out. They firmly grip on the handle of your jogger to prevent it from sliding and slipping up or down due to the weight of its contents.
Storage space and pockets is always a big concern and thankfully Swanoo has provided more than enough.
An XL Insulated cup holder to fit even 32oz bottles.

An "expandable" wipes dispenser to fit all size packs.

An extra deep closed pocket- great for keys, pacifiers and toys.

A Phone compartment.

Zippered safe pocket for cash and cards.
You will love this parent console because you will comfortably stroll around without worrying about the straps slipping off the curved handle bar and obstructing access to the stroller brakes.
Pros
2 Non slip straps included.

Enough storage compartments.

Lifetime warranty
Cons
The City Select Lux jogger is a luxury and high quality stroller. That is why we strongly recommend the Itzy Ritzy parent console if you are in the market for a stylish and functional organizer.
Itzy Ritzy parent console offers a practical luxury solution to solve your storage challenges as a parent on the go. It looks sleek with the gold hardware on it and will go well with your city select lux.
To begin with it has adjustable stroller straps which you can reposition wherever fit for your stroller handle. So you can choose to place it on the lower side after the brakes or in the middle of the handle. It has a solid bottom base similar to a purse which makes it sturdy. 
You can place baby water bottles or snacks in the built bottle compartments with a roomy middle space without worrying about spillage. And keep your keys and phone securely in the outer zippered compartment.
It is hard not to love this stroller caddy because it easily wipes clean and can fold with your stroller so no need to remove it every time. Plus it is available in super sleek colors like the black with gold hardware.
Pros
Adjustable stroller straps.

It is high quality

Folds with the stroller.

It's sturdy.

Super cute and stylish – goes well with city select
Cons
Middle pocket stays open- items could fall out or get stolen.
---
See also best stroller organizer for nuna mixx
---
Whether you are looking for an organizer for everyday use to put your coffee cup or  large storage space to ditch your diaper bag, this parent console is for you.
This parent console is well designed, high quality and strong. Consider it if you are looking for a sturdy and functional organizer on a budget.
The size is perfect especially because with the city select lux you already have enough weight to push around. Even at that size, Myjie stroller organizer has provided more than enough space for 2 cup holders and multi pockets to place all you would need on the go like diapers, phone, keys and toys.
The two buckle velcro design is easy to install, stable and fits on all types of stroller handles without slipping. And for the lux which has curved handles where the brake is located you can fit it on the front facing handlebar.
What's more? The Velcro straps can be glued together and convert the parent console into a carry on handbag for going out. You will love this organizer for its simple design, perfect size and functionality.
Pros
Perfect size.

Enough storage space.

Velcro non slip fitting design.
Cons
---
See also best cat proof bassinet
---
Things to consider when buying the best parent console for city select lux?
You must choose one compatible and functional with your stroller because of the placement of the hand brake on the handle curve bar and the position of the back seat can limit its usage. 
Therefore consider:
Size

: It should not be too big to hinder you from accessing the handle brake or bulky 

Attachment to stroller:

the fitting to the handle bar and handles should be strong and non slip.

Material:

should be durable, easy to clean and luxurious just like your city select lux stroller.

Storage compartments:

consider one with several pockets for organization and easy access.
---
See also best bassinet for cat owners
---
Conclusion
If you are shopping for the best stroller organizer for your city select lux, you must be careful because of the location of the brakes. You do not want to end up with one which will end up slipping and distracting you.
We recommend the Swanoo non slip stroller organizer as the best parent console for city select lux. It will not slide on your handle, has enough storage compartments and blends well with the stroller.