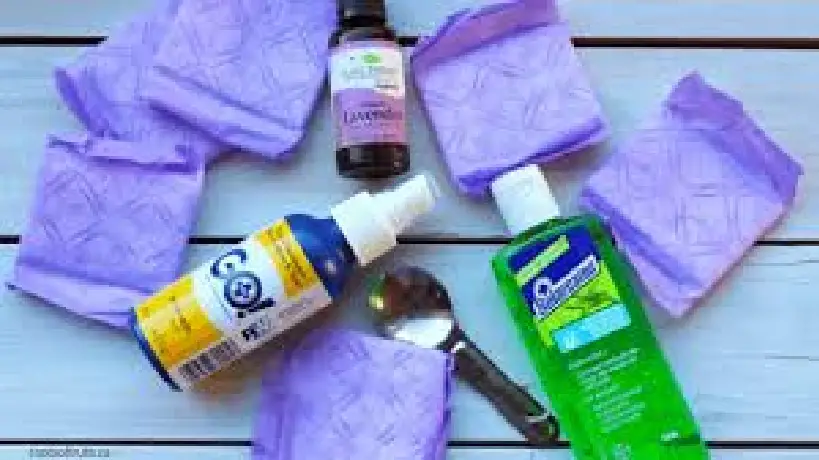 Chirpy Mama;

11 July, 2020

61 views
Best Pads for Padsicles [2021 Reviews]
One of the most important activities for pregnant mamas to do during the third trimester is prepare for postpartum. And making padsicles is one of those must have items to ensure you heal quickly after labor and delivery.
Padsicles  will give you the much needed relief to your lady parts which will be sore because of a vaginal delivery tears or an episiotomy.
You must also be aware that the bleeding during postpartum is much heavier and accompanied with blood clots. Which means you cannot get just any pad to make your padsicles. Otherwise you might end up wasting your time and money if you are not careful.
It does not have to be too hard to select the best pads for padsicles. Thankfully, we have done the heavy lifting for you to eliminate any mistakes. All you need is a super absorbent pad to soak in all the extra products you will add and long enough to provide enough coverage to avoid leaks. Read below to select a pad suitable for you.
Reviews of the best pads for padsicles in 2020
With over 1000 customer ratings of which 77% have given a 4.5 star rating this pad is a woman's favorite.
This is not hard to believe because it provides 3 in 1 dryness, odor control and comfort. The curved middle part will ensure it fits your curves -in this case your swollen lady parts rather than sticking on the stitches and sore area.
Poise pads are specifically designed for urine and wetness absorption. They are 10 times drier than the leading period pad which makes them a good option for our padsicle which we add our ' healing ingredients' without experiencing a leakage.
What's more? It is wide in the front and back to prevent leakages from the heavy blood leakage after delivery. Look, we do not like talking about it but 1 in 3 women experience light bladder leakage especially during postpartum. And you will love the Poise pads for your padsicles because they are specifically designed to give women the much needed confidence as they go about their day dry and confidently. 
Pros
Provide 3-in 1 dryness

Super absorbent

Odor control
Cons
Always is a popular brand in the sanitary towels market today. However, their fame comes down to their undefeated commitment to innovating sanitary products which solve women's menstrual and postnatal problems. Mothers rave about how they are perfect for postpartum and are an essential in your labor and delivery bag.
They are massive enough to provide all the protection you can get and keep in the ingredients you will add to make a padsicle. In addition they have wings to be able to fit securely to your underwear unlike the large maternity pads provided by hospitals that shift around.
Consider the Always extra heavy overnight pads if you bleed heavily during regular periods. They are super absorbent, leak proof and comfortable to handle the heavy bleeding during postpartum. With always -you will be confident to experience no leaks.
Pros
Wide enough for postpartum

Super absorbent for extremely heavy flow.

No leakage.
Cons
Not suitable for sensitive skin
---
See also Diapers or pads after delivery
---
The stay free overnight pads will make suitable padsicles for the first about 3 nights after delivery when your bleeding is heaviest.The 24 anti leak channels and extra wide coverage will provide much needed protection from leakage.So that you can focus on getting much needed night rest.
The top layer is also quilted and quick absorbing to keep the wetness away from your healing privates and prevent an infection. We want you healed and back to your normal self within the shortest time possible. No one would want to get readmitted back to hospital with a newborn in tow.
If you value getting enough sleep and rest as a new mama should. Then get these stay free maxi pads because they are leak proof for night time usage and long enough to provide good coverage. You will worry less about staining your sheets or underwear and get much needed rest.
Pros
Budget friendly $0.18 per count

Reliable protection and absorbency

Anti leak channels for leak protection.
Cons
---
See also are padsicles worth it
---
If you have sensitive skin the Natracare pads are for you. They contain a certified cotton cover which will ensure the padsicle helps to reduce inflammation and soothe the swollen tissue, not take us back to the hospital with a nasty rash or worse an infection of the wound.
This pad is totally chlorine free and does not contain any fragrance or dyes. Therefore, no nasty mix of smells from the postpartum blood and our padsicles ingredients. What's more? The pad is friendly to mother earth. It is biodegradable and compostable ,so you are not adding to the ever rising landfills in the environment.
Lastly, natracare is very safe and not made from any plastic or genetically engineered ingredients. To mean, it is safe for your health especially during postpartum where your uterus is still healing. We would hate to introduce chemicals or potentially harmful products via a padsicle.
Pros
Organic cotton cover

Suitable for sensitive skin

Eco friendly
Cons
Unlike all the other pads on this list, the curity maternity pad is dermatologically tested. It is therefore safe for every woman's skin type and menstrual condition (including postpartum period).The top sheet is made from hypoallergenic soft and breathable sheets which will ensure your lady parts breath easily as they heal. 
It fits close to your body for fast absorption and dryness. You will not have to worry about sensitivity because the top sheet is made from hypoallergenic materials which prevent irritation and smells. It will be terrible to catch an infection just after delivery.
Consider getting the curity maternity pads for use while on the go or while travelling. This is because they can be flushed down the toilet so you avoid carrying around used pads. They are also suitable for the final weeks of postpartum when you have light bleeding because of their moderate absorbency.
Pros
Dermatogically tested

Hypoallergenic soft top layer

Can be flushed.
Cons
---
See also best adult diapers for postpartum
---
What to consider when buying the best pads for padsicles?
Remember these are pads which you will need after childbirth and the bleeding is heavy. In addition you will be adding products into the pads. The pads should be:
Super absorbent and overnight pads make a great options because they are designed to trap in more liquid so that you can stray dry for longer.
Extra long to give full coverage from front to back.
With wings to ensure they stay put when worn or highly adhesive without wings 
Scentless to avoid an odor explosion as we are adding other products.
Conclusion
You will be ready to handle postpartum pain like  the mama champ you are once you make your padsicles. Just make sure the padsicles are used within 6 weeks from making them to ensure the ingredients are still fresh. And you must change the padsicles as soon as they start melting.
For the best pads for padsicles ensure that they are super absorbent so as to soak in as much liquid to be able to handle postpartum bleeding. It should also be long enough and leak proof to provide coverage and prevent any leaks. 
Our recommendation would be Always extra heavy overnight pads with wings because they are super absorbent and wide at the front and back to give good coverage. For mamas with sensitive skin get the Natracare cotton pads because they are made from hypoallergenic cotton material.