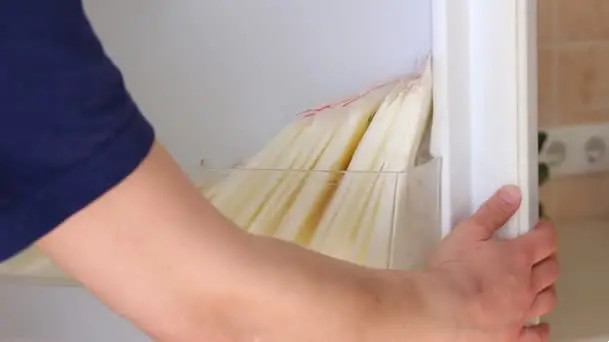 Chirpy Mama;

28 August, 2020

71 views
Best Milk Storage Bags for Spectra S1 [2021 Reviews]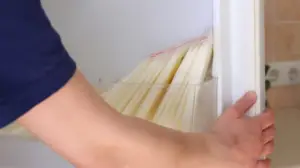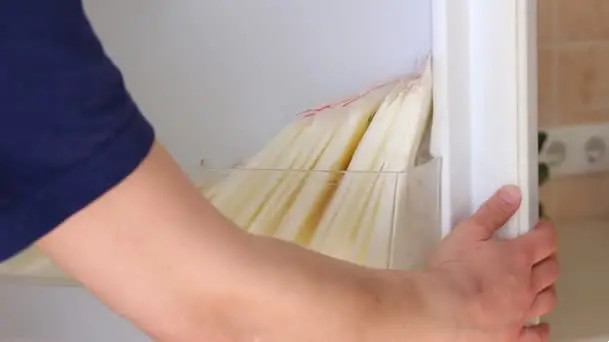 Every pumping mama desires to have a seamless and stress free pumping session so that they get as much of the liquid gold as they can. One of the first things you consider is getting storage bags that are safe and leak proof so that you don't end up crying over split milk-literally!
This means you must be very careful while shopping for breast milk storage bags because the market is flooded with many brands and designs to choose from. But it does not have to be difficult because we have rounded this review to make your selection much easier.
You only need to consider the compatibility of the bag for you to be able to pump directly for convenience and avoid any wastage from transferring. In addition, it should be made from a baby safe material and easy to freeze and store. To get the best milk storage bags for spectra S1, select from the 5 we have listed below.
Reviews of Best Milk Storage Bags for Spectra S1 2020
With over 18,000 reviews the Lansinoh breast milk storage bags come second to none. They are super strong, safe and durable just the kind of storage you need to safeguard your hard work from going to waste by all means. And are simply the best for storing, freezing and thawing breast milk.
They have double zipper and double sealed sides to avoid any spillage or leaks when stored flat. The lansinoh bags are thick enough and of high quality so it won't tear up easily when you handle the bag. Best of all it comes pre sterilized and is made of a BPA and BPS free plastic material.
Look, you can pump directly into the bag by getting a Maymom Wide Mouth Milk Bag Adapter. This way you get to save time and precious milk loss during transferring. We highly recommend Lansinoh bags if you want a safe, secure and compatible breast milk storage bag for your spectra s1. 
If you want a breast milk storage bag that will enable you to collect, store, prepare and feed then the Kiinde twist pouch is for you.The Kiinde twist pouch has the toughness of a bottle and the convenience of a disposable storage bag. It cancels out any possibilities of loses and spills for exclusive pumping mamas.
The kiinde bag can twist locks very well into the spectra s1 with the use of an adapter. The sides are threaded to make them highly secure from any leaks. They also come pre sterilized with a clear middle section for ease in labeling for proper recording of dates and time.
Best part is these pouches and caps are recyclable after use. All you need to get are nipples and casing for covering plus a baby bottle brush for cleaning inside. Highly consider these pouches if you want a straight forward pumping and feeding system for your baby.
Whether you are looking for high quality milk storage bags and at a very affordable price then Medela self standing bags are exactly what you are looking for. They are super strong, very sturdy and easy to handle. Making them a good option for mamas who pump at work and have to travel with breast milk for storage.
Made with a strong double layer plastic you can be sure these bags will not be flimsy or wobbly when handling. Your precious milk will be safely stored both unfrozen or frozen in these bags. And will enable you to save on space in your freezer because they lay flat very easily.
Madela bags also have a very secure zipper and you will love how easy they are easy to work with. Highly consider these bags if you will be having a baby sitter with your baby because you can rest easy knowing they will have no trouble handling the milk.
---
See also Can I use dawn dish soap to wash baby bottles
---
Just as the name suggests, these breast milk storage bags are mommy's precious possession for storing the precious baby commodity. Their bags have a perforated top straight line for easy and seamless opening each time. And a gusseted bottom to ensure a breeze when storing in a tray.
As much as the  Mommy's Precious brand is not as popular as others reviewed above. For a very inexpensive price you get so much value for your money because you get 110 bags unlike the standard 100 count by most brands for the same price. This way you get to build a big enough stash for your  baby at a steal price.
Just by touching you will tell they are thick, can stand on their own and broad enough for you to label all the details you want. If you are not all about the hype of using big name brands then these bags will serve you just as well if not better- yes I said that!
Unlike all the listed breast milk storage bags in this list which are made of plastic, the Junobie bags are made from food grade silicone material. If you want to reduce the amount of plastic you dispose of into the environment then these are very eco friendly options for you.
Although they can be a bit pricey if you are looking to build a big stash of breast milk they are a good alternative to plastic storage. You can pump directly into the bags using an adapter and then transfer the milk to silicone trays for freezing. Or only use the bags when you need to pump while outside the house.
These silicone milk storage bags are self standing and have a zipper which fits very tightly so you will not have issues with leaking. And what's great is that silicone is bacteria resistant so no contamination issues and once your breast feeding days are over, you can use the bags for carrying snacks with you.  
---
See also alternative to breast milk storage bags
---
Conclusion
When you want to make sure your hard work from pumping breast milk is assured of not going to waste. The first thing you must do is get safe and secure milk storage bags for your liquid gold that you pump. To make the process smooth and easy consider getting an adapter so that you can pump directly with your spectra s1. 
Nonetheless, it is not easy selecting the best milk storage bags for spectra s1 from the countless number of brands and designs available in the market today. But it does not have to be hard for you.
As a recommendation, the Kiinde twist pouch is a good option because you can collect, store, freeze and feed from the bags. They are all you can ever dream of because you eliminate any possibility of loss and spillage.