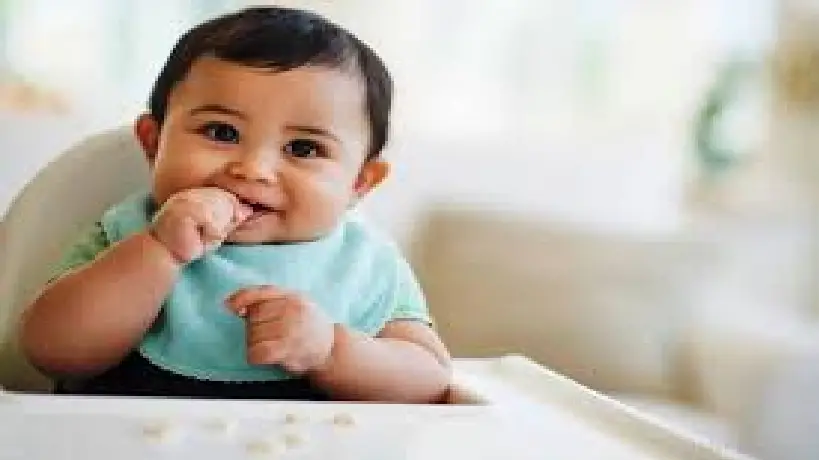 Chirpy Mama;

29 June, 2020

79 views
7 Best Bibs for Baby Led Weaning [2021 Reviews]
When you start baby-led weaning meal times will be very messy. We want you to enjoy watching your baby explore varieties of foods without dreading clean up time. 
That is why you need the best bib for baby led weaning. It will save you on clean up time and amount of laundry you have to deal with. You cut about 20-30 minutes cleaning up and prevent stains on your baby's clothes. 
It is not hard choosing of for your little foodie. You just have to consider the design, material and size of the baby bib. Read below to select one for your baby.
See also Clean Eats: The Very Best Toddler Plates, Bowls, Cups, Silverware And Placemats
Best Bibs For Baby Led Weaning Reviews 2020
Are you looking for a bib that will let your baby explore food without you worrying about the resulting mess?
Or maybe you are shopping for a bib which will be easy to clean after all the smashing and smearing during mealtime? Go for the BibaDo Baby Weaning Bib.
This bib has been purchased by over 1000 parents keen on letting their little ones take charge of feeding themselves. This is mostly because of the complete coverage it provides and ease in cleaning up.
Designed by a mother of twins to make the lives of parents a little bit easier. This is an all over bib for a high chair, it features coverall velcro straps compatible with any high chair with or without a tray giving you full coverage. It will save you 20-30 minutes of cleaning everyday.
What's more? The sleeves and neck fitting is adjustable to grow with your little one throughout the weaning period from 6 months to 2 years. It is made from waterproof and highly stain resistant specialized PU coated polyester material.
So for the little messes you just wipe them down and big ones might need a machine wash or a delicate hand wash then hang to dry. You will love this bib because it folds down into a handy internal pocket to keep the mess contained – great for eating out or travelling.
Pros
Easy to clean

Gives full coverage

Compatible with any high chair

Waterproof and Stain resistant
Cons
Available in only 3 designs
We mothers do not like getting stains on our babies clothes. That is why I strongly recommend this Bumkins Sleeved bib if you're in the market for a bib that will save your little one outfits as you start baby-led weaning.
To begin with, it is generously sized to give full coverage and fits ages 6-24months. Featuring a back tie closure which you can double knot to avoid it coming off when the baby pulls. And an elastic cuff to adjust the sleeves as your little one grows.
Importantly, it has pockets to catch all the spills and crumbs which may fall off the high table. You do not have to worry about food going to waste or dripping on their clothes staining them.
Material is always a big deal as far as baby products are concerned. And it is good to see that Bumkins have produced a BPA-free, Plastic-free, Vinyl-free, Phthalate-free and Lead-Free bib completely safe to use for your baby.
This bib is also waterproof and lightweight making cleaning hassle free either by wiping or machine washing it. And it is a single ply construction without cotton so you do not have to worry about mold, stains and stinking from in between the fabric.
Pros
Easy to clean

Adjustable tie knot and sleeved.

With pockets to catch crumbs and spills.
Cons
Pocket does not stick out to catch food very well.
---
See also Do newborns need bibs
---
With over 5,000 customer reviews this is bib perfection. Made from 100% food grade silicone material, this bib will give you value for your money. You will save on laundry and buying bib packages.
The design deserves a shout out, it features a pocket which remains open and catches spills.For cleaning you only need to wipe it down with soapy water on your kitchen sink and hang it. So you will always have a clean bib to use.
It is hard not to love this bib, it is available in pairs and 4 cheerful color combinations – putting an end to dull meal times!
Pros
Easy to clean

A pocket to catch spills.

Durable 100% food grade silicone material
Cons
Does not give full coverage.
Tidy Tot Bib is a multi award winning baby bib.  Perfect for when you begin baby led weaning right up to 2 years it comprises a crumb catcher waterproof bib and a food safety tray. 
The waterproof bib attaches to the tray leaving no gap for food to fall onto the floor. Guaranteeing zero mess on your baby, the high chair and the floor. With a small high chair adaptor and suction cups on the tray kit to improve stability on high chairs with or without trays.
This tray is portable with a wipe clean zipped storage bag. It can be used with a baby booster seat on the dining table. And provides an hygienic eating surface for your baby to use in a restaurant.
Pros
Easy to clean.

Cuts up clean up time by half.

Keeps baby clothes, high chair and floor clean.
Cons
Not compatible with some high chair brands.
Unlike other generic baby bibs that cover only the baby's chest, this one gives full coverage. It covers the baby's clothes and all the nooks and crannies of your high chair keeping them free of stains.
Not to worry, the material is made with lab safe materials for babies and is BPA & PVC free. With no velcro, clips and snappers Grabease baby bib is easy to put on and off. The neck and arm hole sleeves are made from soft and elastic material for your baby's comfort.
The best part? The fabric material is the easiest to clean up. You only need to wrap up the mess, shake it off the trash , wipe it clean and viola -it is ready for the next use!
Pros
Simple to clean

Waterproof and Stain Proof

Full coverage for baby and high chair.
Cons
Limited colors to choose.
The top part of the bib is made with a comfortable and waterproof material for baby's comfort. The design guards against splashes and easily rolls up for travel.
The bottom part features the biggest silicone pocket in the market to catch all the crumbs and spills. Although this bib has velcro fasteners for ease in putting one , keep this in mind if your baby likes pulling.
 Pros
Splatter resistant – top part made of fabric

Big silicone pocket to catch crumbs
Cons
Does not hold up well after repeated washings.
Some bibs are only odor, waterproof and stain resistant but the Hiverst bib is also oil resistant which is also important to use while making baby food.
If you would like to have a secure and comfortable fit, this bib might just be for you. It ties to the back instead of the neck which can be uncomfortable for some babies.
Also great for babies with sensitive skin as the cuffs are surrounded with cotton which is soft and non irritating to their skin.
Pros
Comfortable back tie

Great price for long sleeved bibs

Suitable for sensitive skin babies
Cons
Might not be as snug fitting on the neck.
Things to consider when choosing the best bib for baby led weaning
Material
It must be made from a material that is BPA-free, plastic-free, vinyl-free, phthalate-free and lead-free

safe for use on babies

.

A good bib for baby led weaning bib should be waterproof, stain and odor resistant to ensure you save on laundry and money.

Consider one which is easy to clean by wiping with soapy water on the kitchen sink and dries fast.
---
See also When do babies start wearing bibs
---
Design
The bib should have pockets to catch crumbs and long sleeves to prevent food spilling on baby's arms and clothes.

Neck and arm sleeves should be made of a soft elastic material for a snug fitting.
Size
Finding the right fit is important to ensure no food gets onto the baby's clothes. It should be big enough to cover the baby fully – if it covers the highchair it's a bonus.

Consider a generous fitting size to grow with the baby through their whole weaning period from about 6 -24 months.
Conclusion
A long sleeved and easy to clean bib will save your valuable time and money! Just make sure it is large enough to provide full coverage, is made of a waterproof material and easy to clean.
Let your baby take charge and chop down new foods without worrying about cleaning up or food stains on clothes, with the best bib for baby led weaning. 
As a recommendation, we love the bumkins baby bib with sleeves. It is generously sized for babies 6-24 months and with sleeves. Best of all, it's very easy to clean by wiping and has a pocket to catch cramps.